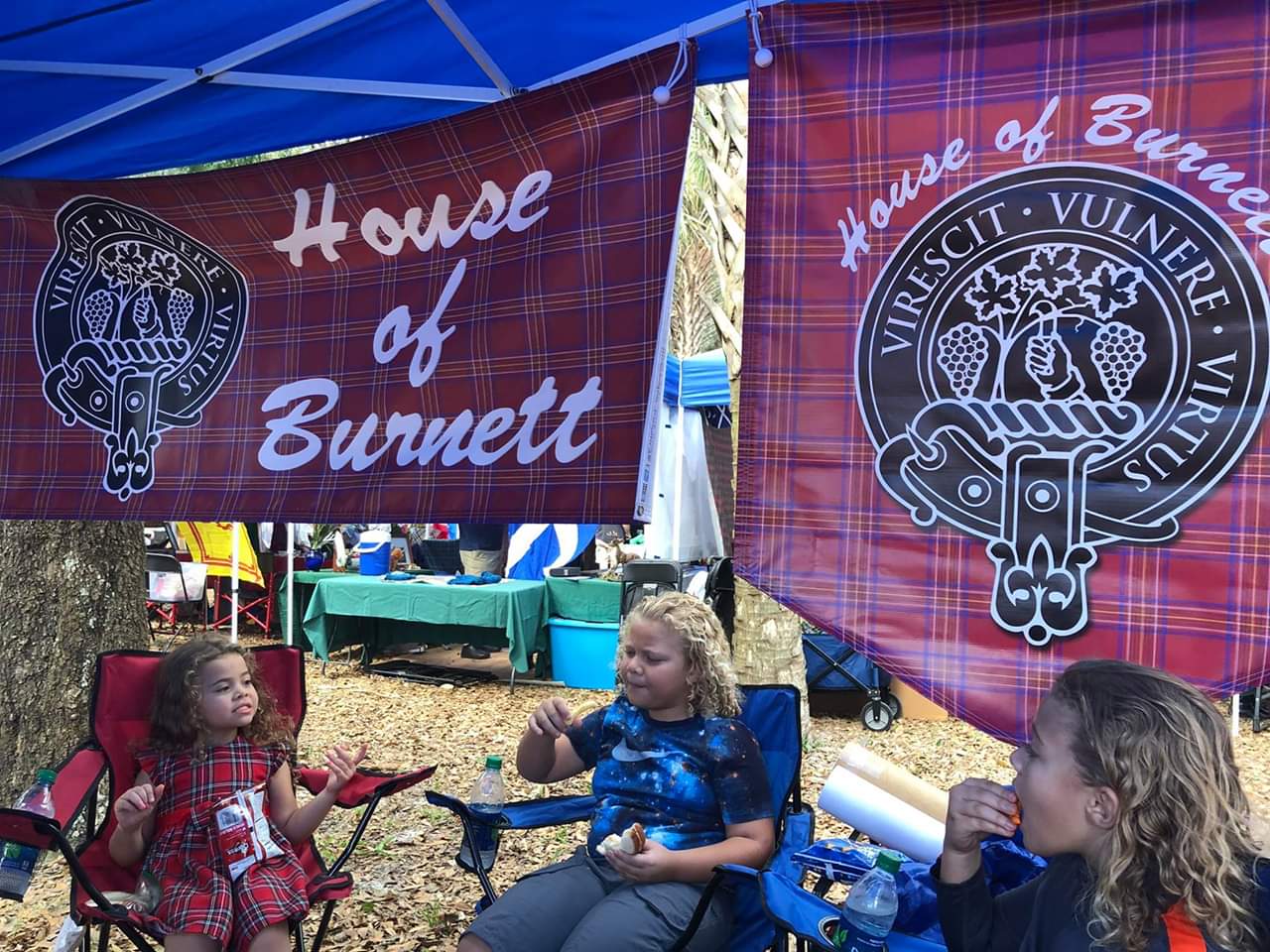 Pictures from The Central Florida Games , a message from the Director of Festivals and plenty of activity coming up with Games around the USA.
The Central Florida Highland Games held January 19 -20, 2019 at Central Winds Park, which is located in the beautiful city of Winter Springs, Florida just outside of Orlando.
The Games Convenor was Holly Kafura. She was assisted by Mitch Gauthier and her grandchildren, Zander, Klay and Sophia.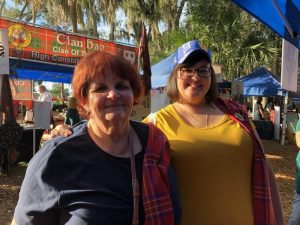 Margaret and Jamie McCullough became members of the House of Burnett at these Games.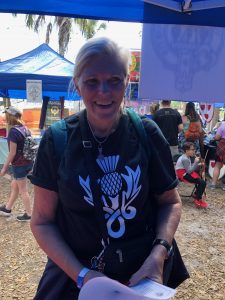 Sandy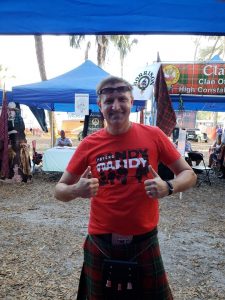 Dave Burnett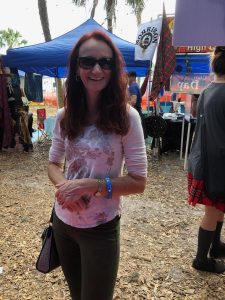 Kelly Burnett Clute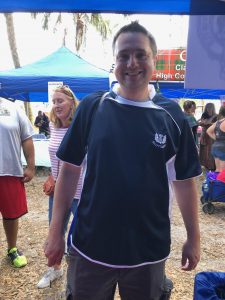 Patrick Burnett
Greetings from Leland Burnett
We are now into 2019 and this year's Scottish Events will be starting soon. There will be a Burnett Tent at the Loch Norman Games this year so those who missed the Burnett's last year we are back.
The Event page of the Burnett web site reflects most of the Scottish events. If we find other Scottish festival's we will update the event page.
If you are looking for something to do look for an event in your area. Even if we don't have a Burnett Tent at the affair you will still enjoy yourself.
If you go and find you would like to participate as a helper or a Convener of a Game in your area let me or the President know. We will make up a kit to get you started.
Leland L. Burnett
Director of Festivals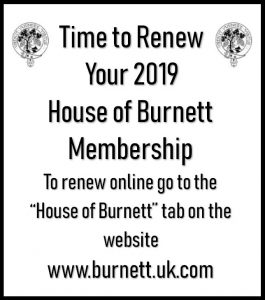 Read on for forthcoming events……..