WELCOME TO THE OFFICIAL BURNETT WEBSITE
For all those associated with or interested in the name of BURNETT and its history and traditions throughout the world.
The Burnett family is one of the most illustrious of Scottish families, with a history going back to before the Norman Conquest and a record of many distinguished members in the church, in letters, in the law and in the military.
The principal historical seat of the Burnetts is Crathes Castle and was given to the National Trust for Scotland in 1952. However, Crathes remains the Burnett family home to which all Burnetts and those descended from Burnetts are always welcome and whom we are always pleased to meet.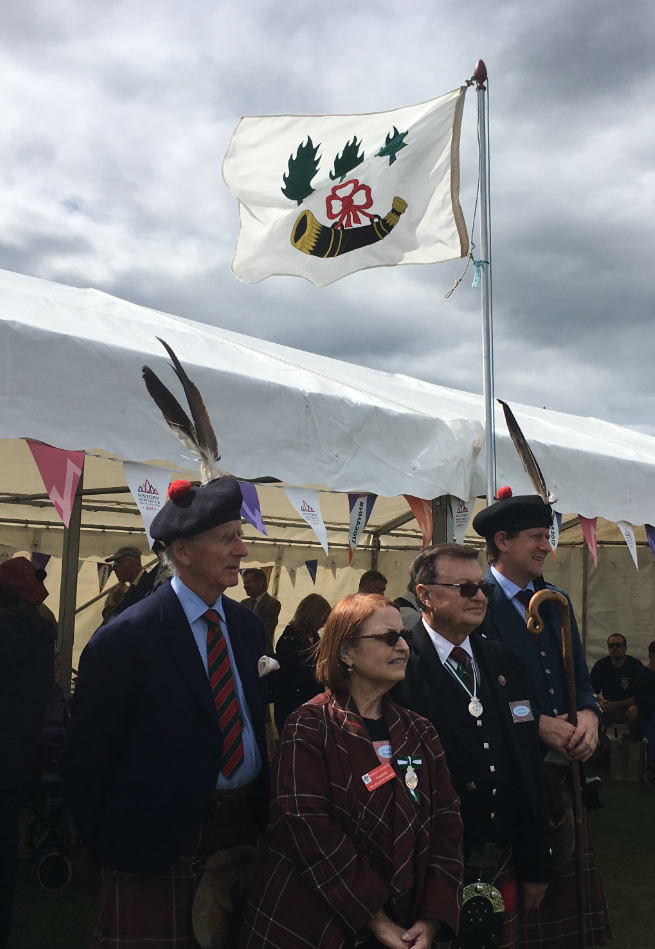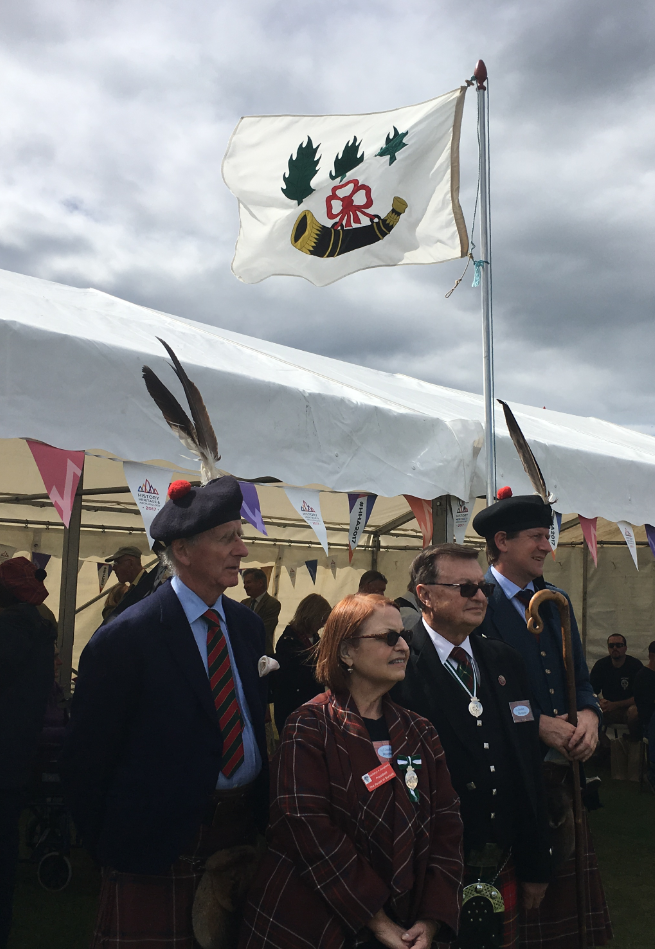 James and Alexander Burnett of Leys with Burnett Lieutenants, Jackelyn Daugherty, President House of Burnett 2017, and James Burnette.
"I have been passionate about Burnett Heritage all my life. For last 50 years, I have enjoyed sharing it with Burnetts and visitors to Crathes, in Burnett gatherings and visits beyond. I hope your next visit is memorable and enjoyable." James Burnett of Leys, Chief of the name of Burnett 
House of Burnett
The House of Burnett is the worldwide Burnett Society. Information here on Membership, Members Benefits and House of Burnett activities and events.
This society plays an important role in the  promotion of the name of Burnett throughout the world and to a large extent in the United States of America.
Get In Touch
All contributions and submissions to our website are welcome. Any suggestions as to how we could improve the experience of your visit and your association with the Burnett Heritage are most appreciated. Please email info@leysestate.co.uk 
Genealogy Enquiries
Would you like to learn more about your Burnett genealogy? Click here for information on our genealogy services.
Attend the Gathering
We are organisers of the biggest Burnett Gathering. Find out more about our upcoming events.