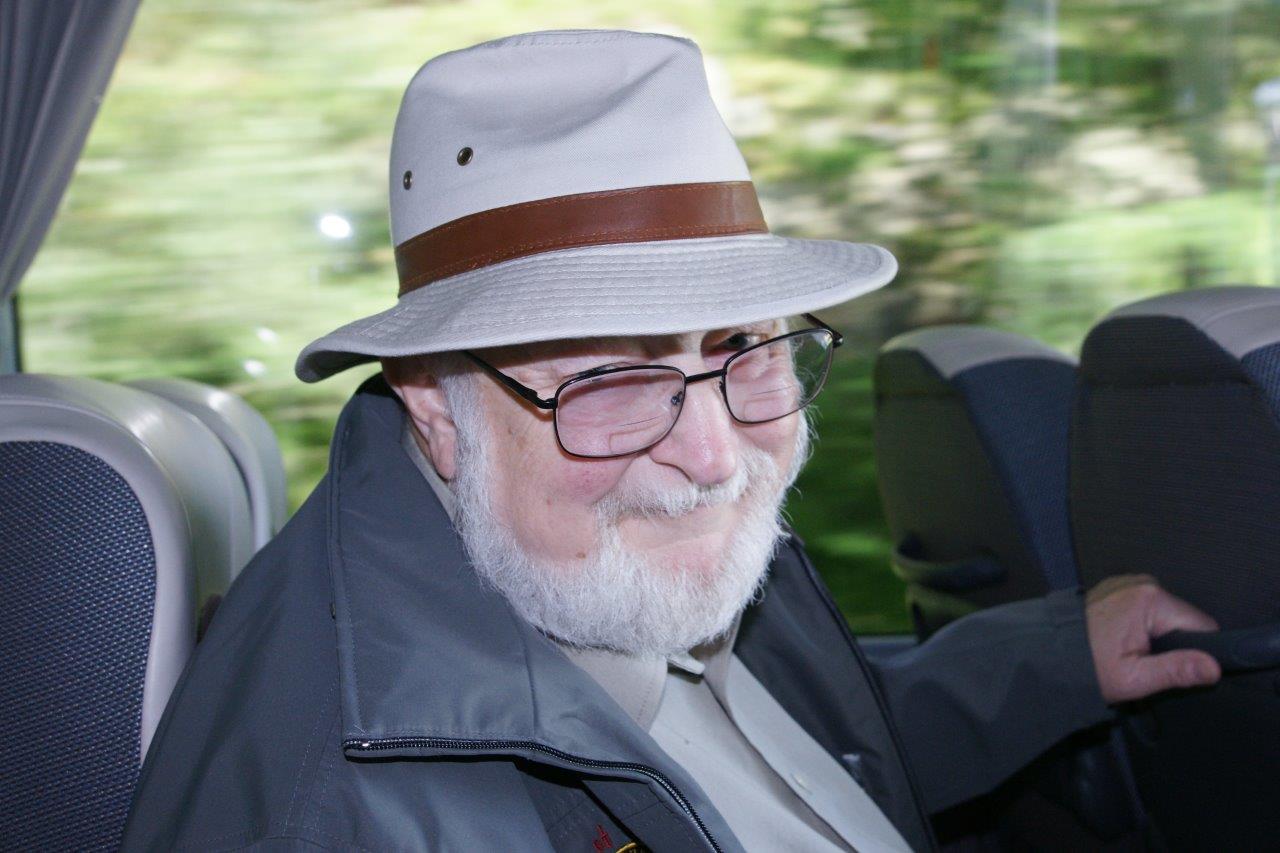 On the 21st of September, a founding member of the House of Burnett, Leland Burnett passed away from pancreatic cancer. He was 80 years old.
Leland served as our Secretary for many years then continued as the Director of Festivals. He also travelled many miles each year to represent the House of Burnett at Scottish Highland Games in the Mid-West and even the East Coast. Leland gave the House of Burnett its structure keeping the officers and Board members aware of deadlines and by-laws. He recruited new board members, held the election and reminded us of their length of service. For many years he emailed the Burnett Banner out to the membership, recorded the members and sent out membership cards. Leland was also the default US genealogist in that he had researched so many family lines for so many members that he was a great resource for members researching their past.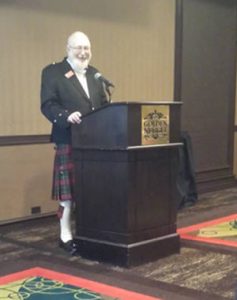 At any event Leland was the center point, the host and storyteller. People were instinctively drawn to him. Many of us who visited his tent at a Highland Game or met him at one of the Burnett events like a Scotland Gathering or the Reunion in Las Vegas have a great story involving Leland. Everyone in the House of  Burnett knew Leland.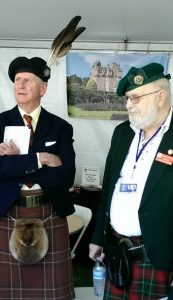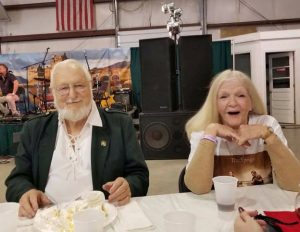 He helped me immensely during my tenure as President. I will miss him greatly. My thanks to Leland's daughter, Bobbie for all the work she and her family have given the House of Burnett assisting Leland at the Highland Games. My condolences to Portia, his widow. I am sorry that you two had such a short time together.
Cordially,
Jackelyn A Daugherty, President, Lieutenant
***************
Leland was born in the area of Somerset, Kentucky and went into the Navy in the 1960's.  He dated Portia Pruitt for several months before going into the Navy.  When he returned, he did not look up his first love and fell in love with another lady, who he married and moved to Sturgeon Bay, Michigan.
He continued to visit the Kentucky area after becoming involved with the Glasgow Highland Games in Kentucky.  His wife passed away and he visited David Burnett's farm in the Somerset area.  David had annual gatherings at his farm for the Burnetts in the area and since he was a cousin of Lelands, he was always invited.  I attended several of these gatherings and Leland and I spent several hours reminiscing of our past.  I was also in the Army during the time that Leland was in the Navy during the Vietnam years.
While coming to these events, Leland told me about 3 years ago that he had reconnected with his former love, Portia Pruitt.  He said that their spouses had both passed a few years earlier and they were just getting to know each other again.  He brought Portia to David's farm and I could tell that they had really connected.  He asked me what I thought and I told him that I would definitely get back together and get married.  At our ages of being in our upper 70's, you deserve to be happy.  He did marry Portia, moved back to Somerset and bought an older house and fixed it up to live their last years.  Unfortunately Leland developed pancreatic cancer and was not able to fulfill his dream of a long life together.  Both were very happy for a short period of time and created many memories of travel together.
Jim Burnette
Lieutenant House of Burnett
***************
Very many Burnetts and many of his friends will be saddened by the death of Leland who, on September 21st and at the age of 80, lost his battle with cancer.
He will be missed by many Burnetts as no one did more for the good name and House of Burnett members than Leland did. For the Bunrett presence at Highland Games, the membership of the House of Burnett, the contributions to the Banner newsletter, the ancestral information provided for others and the availability of Burnet merchandise are all partly or largely due to Leland.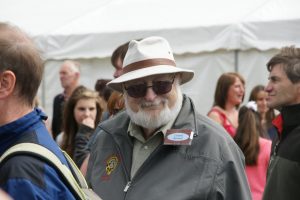 He seldom excluded his family and there have been many examples of Leland heading the Tartan Parades at Games  with his great grandchildren on many occasions carrying the Burnett Banner. I do recall that on one occasion at Kentucky, Burnetts won the plaque for having the most generations present at the games – an award which Leland must personally take much of the credit.
Most Banner readers will have read the obituary to which I have added below and to which I wish to add thanks from myself, my family and others at Crathes who have benefitted from his role.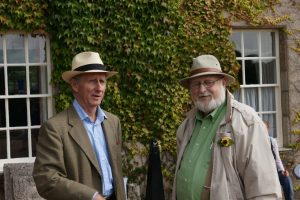 In addition to being due credit for the success of the House of Burnett, Leland  has been largely responsible for the success of our Crathes Gatherings by organising and helping with travel arrangements and any trepidation that I may have had in respect of logistics were always dispelled as soon as Leland became involved.
His company was a pleasure. Despite his wit and humour, he seldom spoke at length, but what he did say was well supported by his wisdom.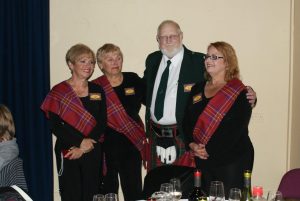 His role as House of Burnett Secretary with the success that he made of it, was a difficult one to follow and maybe it was for that reason. I must repeat a quote from a 2009 Burnett Banner message, "I plan on running for Secretary for at least one more year, unless someone would like to take over and give me more time for research. That would be great. " 10 years later Leland was still there. That says much for someone who was so genuinely dedicated to his role.
Our sympathy and best wishes are for Portia and all of Leland's family.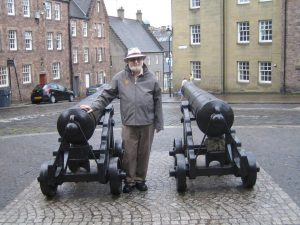 Leland will be interred at the Mill Springs National Cemetery in Nancy, Kentucky. A celebration of his life will be held at a later date.
Leland will have burial with military color guard. Portia also asked if I would gather a few Burnett's in full Scottish dress for when she makes a decision of celebration of life. For anyone who would like to be included, please contact Lt Jim Burnett at +12704388873.
James Burnett of Leys