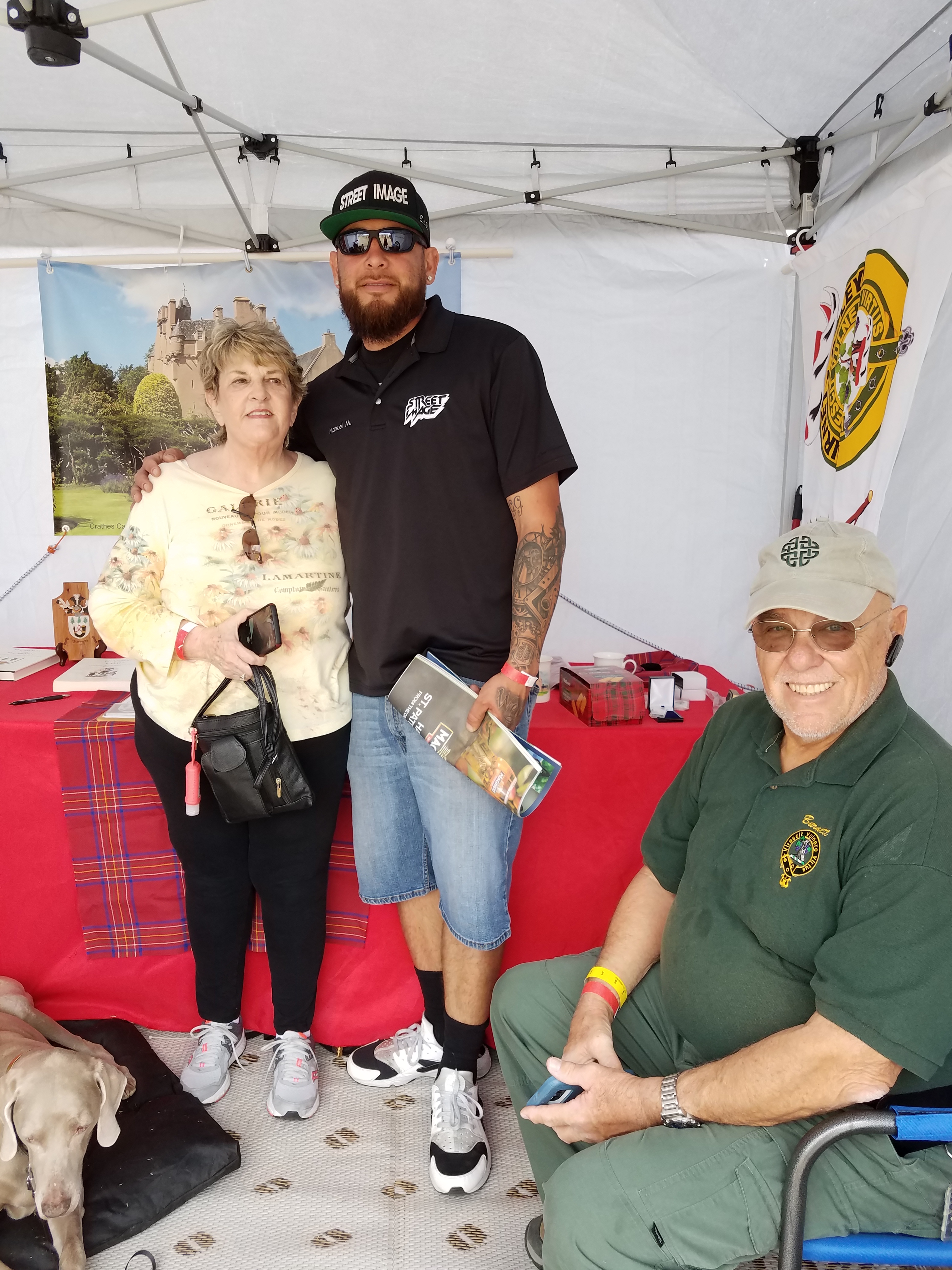 The Burnetts below visited the 55th Phoenix Highland Games on Sunday, March 3rd. The last set of pictures were from the Saturday. The Games were held at Steele Indian School Park in Phoenix.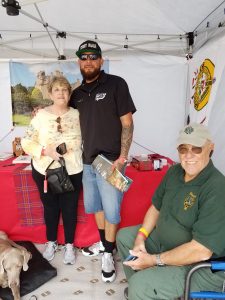 The first picture is of Camille Smith and her grandson Manny. Camille joined us at the last Burnett Gathering. In the foreground is John M Burnett of Tucson. John does the Highland Games for the House of Burnett in Tucson in November.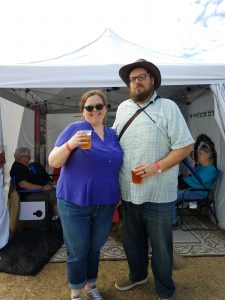 Mark and Karen Harpur who plan to visit Banchory sometime this summer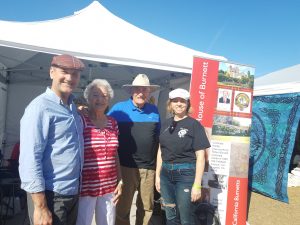 Steve Anderson in Burnett Hunting cap and friend  and with his parents Charles and Nathalene Anderson.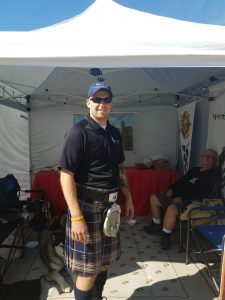 Stone Barnard, bass drummer in the Glendale Pipes and Drums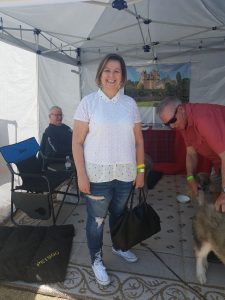 Kippy McCabe.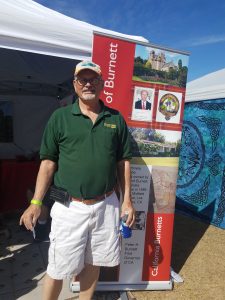 Rich Barnett visiting from Ohio.