American-Scottish Foundation
News & Upcoming Events

As we enjoy the last days of Summer, we share with you our Autumn calendar.  With best wishes for the Labor Day Weekend and to seeing our ASF Members & Friends in September.
SEPTEMBER:
Now thr September 7th – Erie Canal Museum, Syracuse, NY
"In the Footsteps of John Muir" by Scottish photographer
Ken Paterson.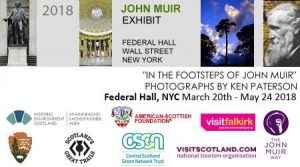 Thursday 20th September – Washington DC
Republic Restoratives Distillery , 
1369 New York Ave. NE, Washington, DC 20002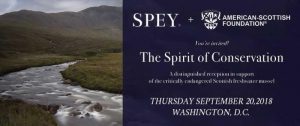 6.30pm Ambassadors Reception   7pm Main Event –
in support of the critically endangered Scottish freshwater mussel.  
Reservation & ways to be involved HERE
Tuesday 25th September – New York
Historic Scottish Gardens & Scots Influence on the Early Gardens of New York
The Arsenal tCentral Park at 64th Street & Fifth Avenue NYC

6pm Talk 
followed by Wine & Cheese up on the 
Arsenal Rooftop Garden
Guest Speakers:
Chris Wardle, National Trust for Scotland's Garden and Designed Landscape Manager for Aberdeenshire and Angus.
Chris' will update us on the restoration of the Robert Burns cottage garden and give us insight into the restoration of the National Trust for Scotland's Gardens.
John Kinneari, 
Architect, Author and Historian, President of the American Friends of the Georgian Group. Noted for his work in historical preservation, 
will speak to the influence of Scots on the early gardens of the United States including Alexander Hamilton home The Grange, and the heather gardens at Fort Tryon Park. 
Member tickets (ASF, NTSUSA, Burns Society) $45
Non Members $55
Not yet a Member of the ASF – Join NOW and attend this event as our Guest. Membership Link HERE
OCTOBER:
19th – 21st October – Kilgour Centre, Troy, Michigan
Scottish NA Leadership Conference

Join us and add your voice to the conversation.
TRANSFERRING OUR SCOTTISH HERITAGE TO THE NEXT GENERATION THROUGH MUSIC, ARTS & CULTURE
NOVEMBER: 
Friday 9th November – New York
The ASF Wallace Awards Celebration 
honoring Sir Moir Lockhead & Andy Scott
For ways to be involved from Attending, to Donating to the Silent Auction or placing a message in the Journal, click here – or call the ASF Office directly. 
Sunday 11th November – New York 
10.45am  Remembrance Day Observance
The Queen Elizabeth September 11 Garden
Hanover Square, Lower Manhatten, NYC
4pm 98th Annual Flag Ceremony
St. Thomas' Church, Fifth Avenue, NYC

Tuesday 19th November – New York
and
Wednesday 20th November – Washington DC
Mary Meirs talk on "Highland Retreats"
presented by the Royal Oak Foundation in association with ASF

HIGHLAND GAMES AROUND THE STATES 
IN THE WEEKS AHEAD: 
1st – 2nd September 
Virginia Scottish Games & Festival
Alexandria, VA    www.vascottishgames.org 
6th – 9th September 
Longs Peak Scottish-Irish Highland Festival 
Estes Park, CO    www.scotfest.com
8th – 9th September
Columbus Scottish Festival
Columbus, IN     www.scottishfestival.org 
8th September
Middle Tennessee Highland Games & Celtic Festival 
Whites Creek, TN   
14th – 16th September 
Scotfest Oklahoma
Tulsa, OK       www.okscotfest.com 

21st – 23rd September 
The New Hampshire Highland Games
Loon Mountain, NH   www.nhscot.org 
22nd – 23rd September
Ligonier Highland Games
Altoona, PA    www.ligonierhighlandgames.org 
28th – 30th September 
Celtic Classic Highland Games & Festival
Bethlehem, PA     www.celticfest.org 
28th – 29th September 
St. Louis Scottish Games & Cultural Festival
Chesterfield, MO  www.stlouis-scottishgames.com 
28th – 29th September
Dandridge Scots-Irish Festival
Jefferson, TN     www.scots-irish.com 
6th October 
Scotland County Highland Games
Laurinburg, NC    www.carolina-highlandgames.com
13th October
Indianapolis Scottish Highland Games & Festival
Fishers, IN         www.indyscotgamesandfest.com 
2nd – 4th November 
Charleston Scottish Games & Highland Gathering
Charleston, SC   www.charlestonscots.org 
9th – 10th November
Clover Highland Games & Scots-Irish Festival
Clover, SC    www.cloverscottishgames.com 
10th – 11th November
Celtic Heritage & Music Festival and National Tartan Day
Gulfport, MS      www.mshighlandsandislands.org 
A thank you to the New York Parks Department…
Earlier this month we once again enjoyed hosting the ASF annual Sunset Tea (and Pimms) on the Rooftop Garden of the Arsenal Central Park.  It was a lovely evening and we were delighted to welcome 14 new members to the ASF that evening.
As a thank you to the Parks Department the ASF and Burns Society of New York gifted a Japanesse Maple to the Roof Garden.
ASF Chairman, Kenneth Donnelly, is pictured with Camilla Hellman, ASF President, Greg Keyes, Burns Society Treasurer, and  Crista Carmody, Senior Horticulturalist, NYC Department of Parks & Recreation, who spoke on the history of the Arsenal and the Roof Garden, before leading a tour and answering questions about the plants and care of the unique garden.
ADDITIONAL WAYS TO SUPPORT THROUGH MEMBERSHIP OR DONATIONS:
If you are not yet a Member of the American-Scottish Foundation we invite you to join and take advantage of our Membership.
Click here to join as an Individual or Corporate Member
If you would like to make a donation to the Foundation in support of our Heritage, Arts and Culture programming, opportunities are noted HERE.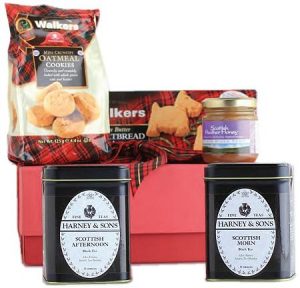 Have you tried the ASF Harney & Sons Scottish Morn or Scottish Afternoon Teas?
A percentage from each purchase of these two special teas goes towards supporting the ongoing work of the ASF. 
To order one of our great brews order directly from Harney & Sons HERE
THE AMERICAN-SCOTTISH FOUNDATION
is an international not-for-profit organization. Its aim is to establish links and strengthen ties between Scotland and the United States through the pursuit of contemporary social, cultural, educational, and business activities.
You are invited to join the ASF and become involved in all that is going on.  Details of Membership, both Individual and Corporate, are available here.  If you have questions, please call the ASF Office on
Tel. 212 605 0338  Fax. 212 605 0222
americanscottishfoundtion@gmail.com
www.americanscottishfoundation.org
Registered Office                                                                  Administration Office
575 Madison Avenue, 10th floor                                         10 East 39th Street Ste. 1110
New York, NY 10022                                                            New York, NY 10016
| | | |
| --- | --- | --- |
| | American-Scottish Foundation, Scotland House®, 575 Madison Avenue, 10th Floor, New York, NY 10022-2511 | |