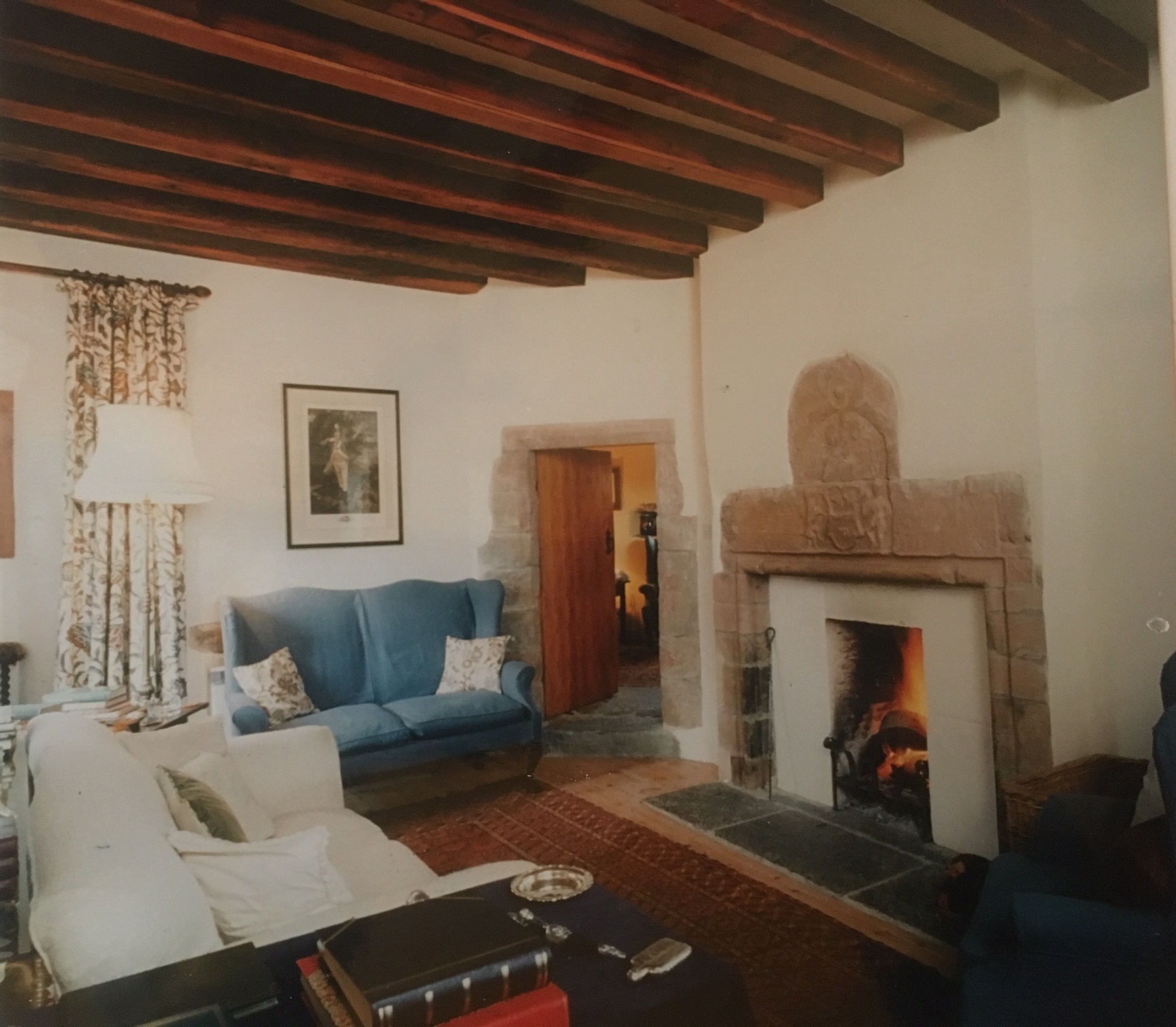 Some readers may be aware that, several decades ago, we converted a farm steading into a house at Craigmyle near Crathes. Craigmyle was a Burnett estate centuries ago and the Burnetts of Craigmyle were a noted branch of the family. Craigmyle House was pulled down in the 1940's and the estate sold to the farm tenants after the death of Lord Craigmyle, the owner at the time. Two of the fireplaces were purchased by the owner of Muchalls Castle, near Stonehaven. Muchalls was built by Sir Thomas Burnett of Leys, the 1st Baronet in the early 17th century. We managed to reacquire some of the Craigmyle estate farms due to the retirement of their tenants and reconstitute much of that estate into a single unit now overseen by the conversed farm building.
During construction, we learned that the owner of Muchalls Castle, Glenda Cormack, was throwing out the fireplaces. We acquired them and took them back to Craigmyle, Glenda later sold Muchalls and moved back to England.
I have recently become increasingly interested in the construction of Crathes Castle, which was completed by Alexander Burnett, the 9th Laird in 1598 and his wife, Katherine Gordon of Lesmoir, an heiress who enabled the completion of the castle. That work, which includes the painted ceilings for which Crathes is particularly noted, was clearly largely due to Katherine.
A little research informed me that Lesmoir Castle (about 30 miles from Crathes) is no longer, but a fireplace from the castle had been installed in nearby Terprsie Castle, which had been renovated from a ruinous condition, by a friends of ours, Lachy Rhodes.
After Lesmoir was pulled down, somehow the fireplace, which has a magnificent, albeit distressed, panel attached to it, became installed in an old bothy which had fallen into disuse.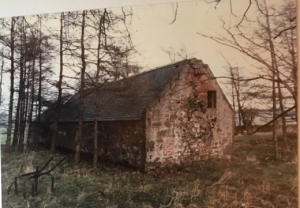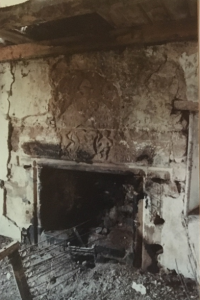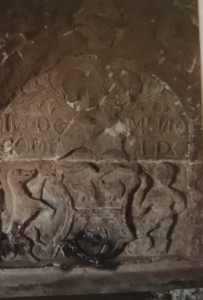 Lachy discovered and managed to acquire it as it was just what he wanted for Terpersie. However, he has sold Terpersie , which is now owned by another friend, Kirstie (née Forbes-Sempill), who was brought up at Craigievar, the 'sister' castle to Crathes. Although the exact date of the fireplace is not known, I am assured that it is pre-1600 and so very likely the fireplace that kept Katherine warm, but maybe not sufficiently warm to deter her from considering a more comfortable dwelling at Crathes.
There is only one portrait of Katherine at Crathes and that is a carving of her along with Alexander on the tall oak cupboard in the Great Hall.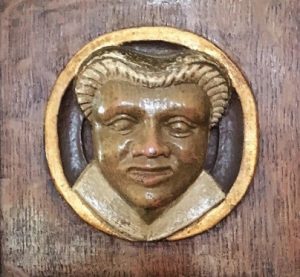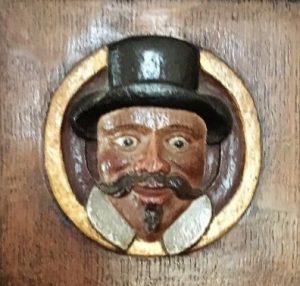 A couple of stories about Burnett fireplaces is of no great interest. However, it is something of a coincidence that Lachy Rhodes happens to be a close cousin of Glenda Cormack although their consanguinity was no reason for their ownership of two Burnett related castles in the north-east of Scotland.
I decided to visit the site of Lesmoir Castle. One can imagine how it might have impressed by its location above the surrounding land, but here is little nothing left of the castle alone other than a few stones.