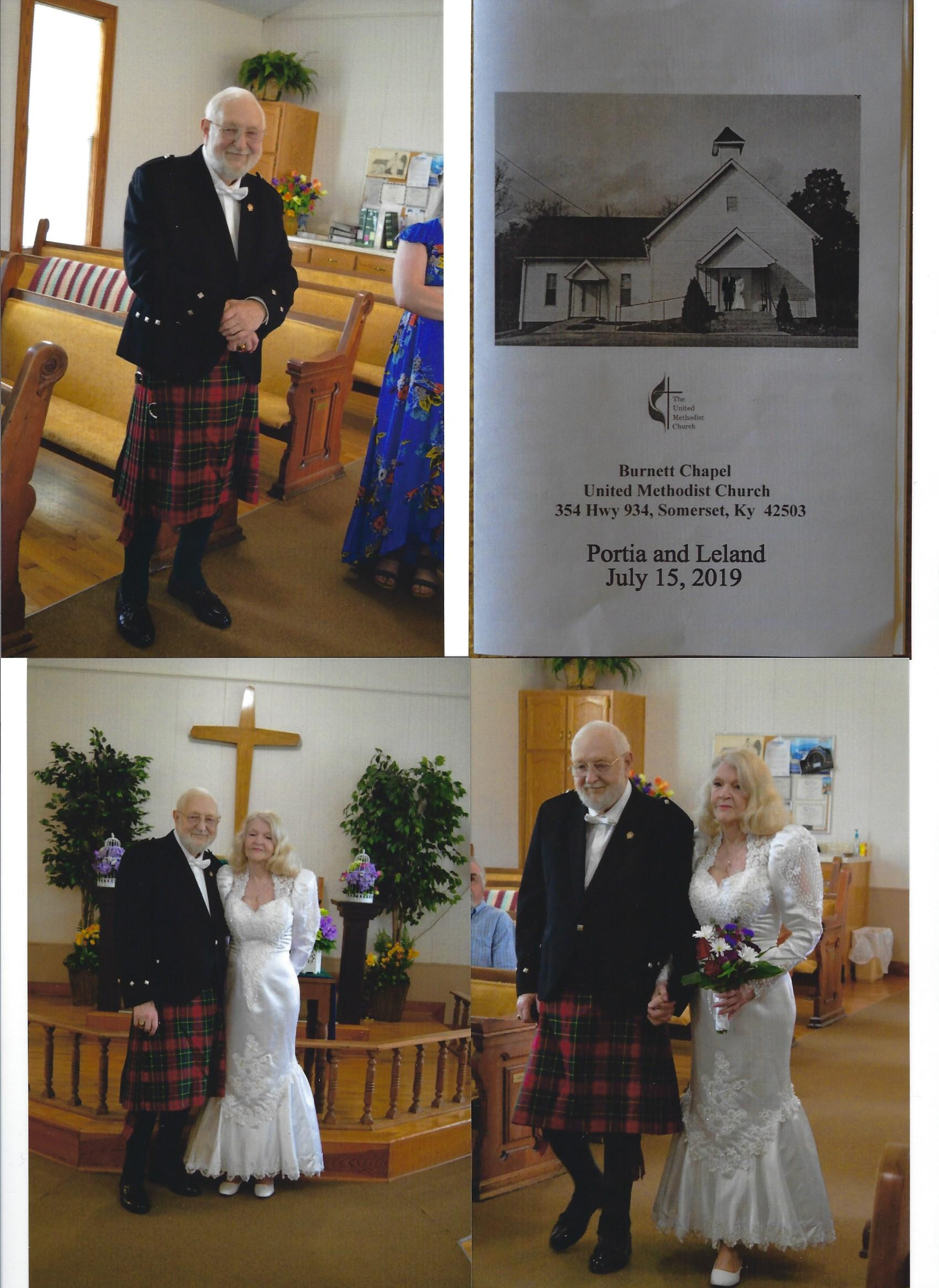 Leland and Portia are married
Leland and Portia wanted to share the news and a few pictures of their wedding which took place July 15, 2019 at precisely 4:45 in the afternoon.  This was exactly the date and the time that theY saw one another again after 54 years.  Now they have been together for 3 years and have now made it official after their parting 57 years ago.
The ceremony was held at the Burnett Chapel in Somerset, Ky and their home will now be in Somerset, Ky.  They wish that more of their many friends could have been a part of what was a very small but very loving event.
      Grandfather Mountain Games
The 64th Annual Grandfather Mt. Highland Games were held on July 11-14, 2019.  There were approximately 120 clans in attendance.
John Burnett was the convenor of the tent assisted by his wife Breanna, Lt. James Burnette, Terry Burnett and Karen Burnett Brown.
Several new members were signed up the House of Burnett thereby confirming growing interest in supporting the good name of Burnett and many others came past the tent. Terry Burnett's grandson Colin marched in the parade and carried a sword to protect Lt. James Burnette, acting chief in the Eastern USA.
We are very grateful for our Lieutenant, Jim Burnette, and Terry Burnett and others for their assistance in making the presence at this great Gathering, a success.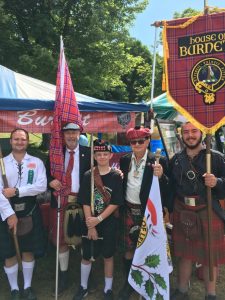 John, Terry, grandson Colin, Lt. James, & Greg Byrd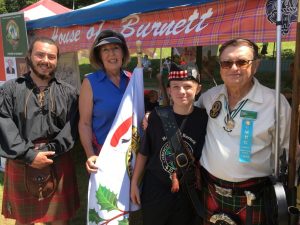 Greg Byrd, Karen Burnett Brown, Colin(Terry Burnett's  grandson), Lt. James Burnette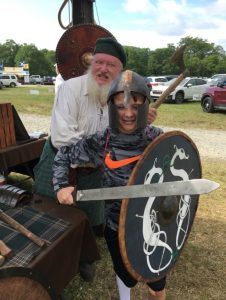 Colin (Terry's Grandson)     
   Trent Burnett (John Burnett's Son)
Round and About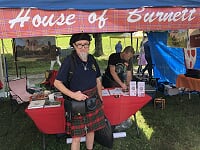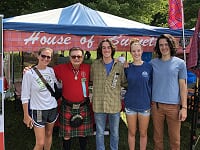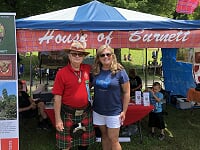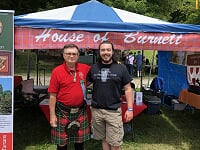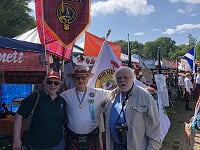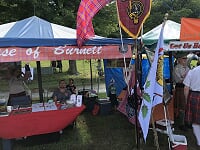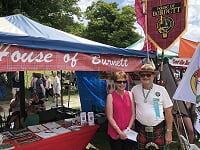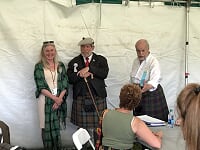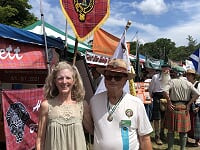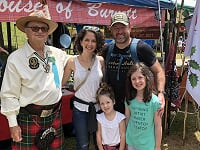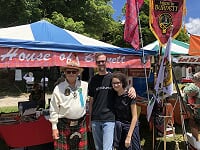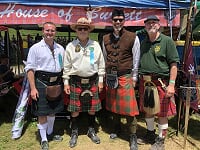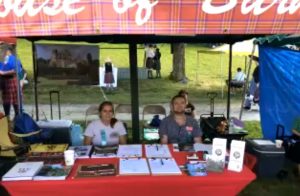 John and Breanna Burnette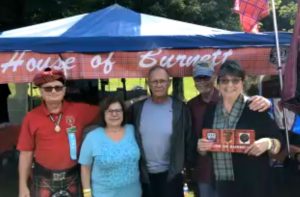 Angela Burnett Volmer, Jim Volmer, James and Sandy Kelly with Lt Jim Burnette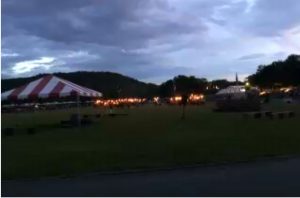 Grandfather Torch Lighting
Sandra Burnett
I have just heard from Sandra Burnett, whose photograph on the home page of the Burnett website and which shows her fishing success in 2017, must have had many thousands of views. Sanra has been at her home in Santa Fe, since May and enjoying enjoyed so many days riding which is one of her great loves.  At 7,000 ft and with perfect weather many readers will envy her.