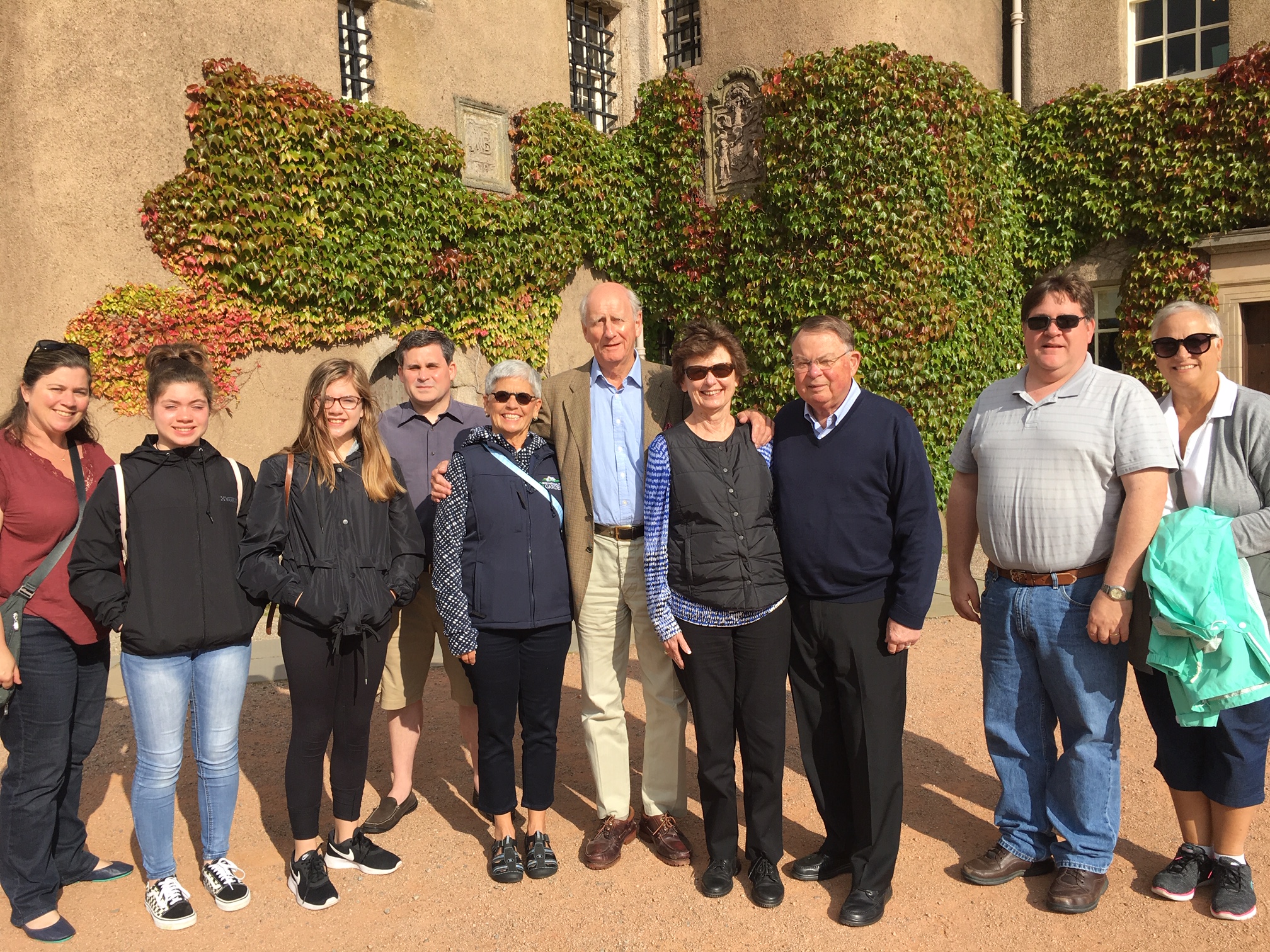 Welcomed to Crathes in August were Harvey and Nikki Morris from Virginia. They visited the Castle in the fall of 2017 with their church group dong a Reformation tour. They enjoyed their visit so much that they decided to bring the whole family. Harvey and Nikki celebrated their 50th wedding anniversary this summer with a trip to Ireland and Scotland.
L to r. Rosalind Boyle, Erin Boyle, Cara Boyle, Harvey Morris III, Holley Tomlin, JCAB, Nikki and Harvey Morris, Jr, Bob Boyle, Patsy Fowler.
The tour of the Castle was followed by the now essential visit to the Loch of Leys. The family holiday was organised and led by Simon Wilkinson.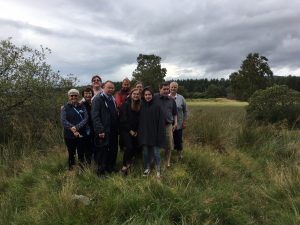 Also at Crathes have been Pati Sears Burnett from Ocklawaha, in Marion County, Florida, together with Scottish Friend Julie Hunter  and Italian, friend, Elisa Pisano, Pati was recently widowed when her husband, Bradley, sadly died earlier in the year. Bradley was descended from Dr Robert Burnett who was shanghaied in Edinburgh and forced to fight  for the British in the 18th century American Indian wars.