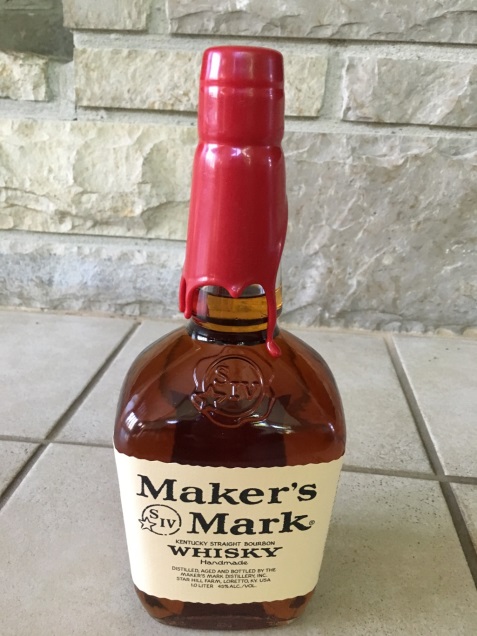 I very much appreciated the bottle of Maker's Mark Whisky with which Steven Burnett presented me at the Glasgow Games in Kentucky in May. Steven has kindly sent me this account of the history of the whisky. Major John Burnett (born June 26, 1810) was the Grandson of John Burnett Sr.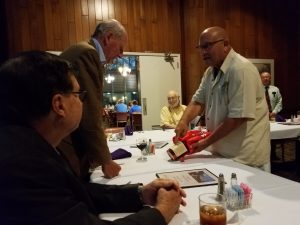 John Burnett Sr. joined the 10th Virginia Regiment on December 2nd, 1776 and records show he served at the battles of Elizabethtown (New Jersey) (January 5th-7th, 1777), Philadelphia (Summer 1777), Brandywine (September 11th, 1777), The Battle of the Clouds (September 16th, 1777), and Germantown (October 4th, 1777). Records also show that John Sr. wintered at Valley Forge (December 19, 1777 – June 19th, 1778). He concluded his military career at Fort Pitt and Waltours Fort.
The first appearance of John Burnett Sr. in the State of Kentucky is a property tax bill from Nelson County in 1785. The tax bill also includes a reference to his father Thomas Burnett.
In 1797, John Burnett Jr. (born 1776 in Virginia) also appears on tax records in Nelson County listed under his father John Burnett Sr.  In 1794, John Burnett Jr. is recorded as a private in John Caldwell's Battalion, Kentucky Mounted Volunteers. He fought in the Battle of Fallen Timbers on August 20th, 1794.  In 1801, John Burnett Jr. was appointed Justice of the Peace for Cartwright's Creek in Washington County which was previously Nelson County. There is little doubt that the Burnett's knew Abraham Lincoln's parents and grandparents as they also are recorded as living on Cartwright's Creek.
Major John Burnett was the son of John Burnett Jr. Major John Burnett was born in Washington county on June 26th, 1810. In November of 1854, Major bought the house his father owned, which sits on the waters of Hardin's Creek, and there he began making whiskey.  A picture of the house has been handed down through the family.  Five years ago, I set out to see if the house on Hardin Creek still stood and to my surprise I found the house sitting on Hardin's Creek across from Makers Mark Distillery.  I was concerned that it might not be the house because a prominent chimney was missing from the center of the roof.  I was able to talk to the people who own the house now and they said that they had removed it a few years ago.  County tax records show that Major operated a Distillery that produced anywhere from 200 to 600 gallons of whiskey per month. Notice who is below Major on the tax bill. I strongly feel that the reason there is no Burnett's Bourbon today is because Major's son John Jefferson Burnett enlisted in the Civil War. But that's a story for another time.