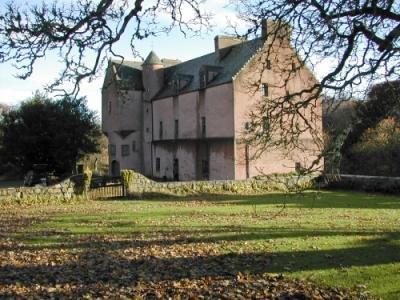 As readers may soon be aware, I have been doing quite a lot of research into the history of Crathes and particularly the construction of the Tower in the 16th century with the inclusion of the painted ceilings for which Crathes is noted. Researching become addictive and infinite and consequently I discovered more about Alexander Burnett and his wife, Katherine Gordon of Lesmoir, who completed the construction of the tower at Crathes in 1598
Information comes from my good friend, Alex Forbes, of Druminnor Castle which is close to Lesmoir.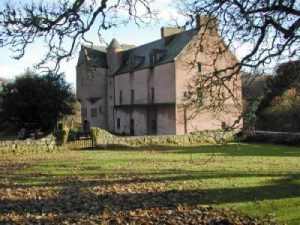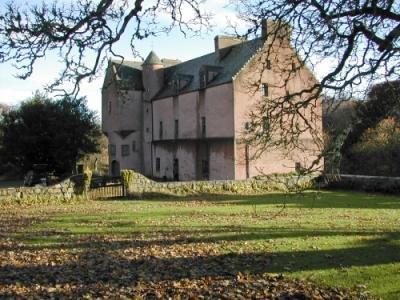 We are advised that there are supposed to be some fragments of carved stone built into the steadings at Lesmoir, but they have yet to be found.  Alex has at Druminnor the yet, the iron grill door, from Lesmoir castle, and the heraldic stone once over the front door there, with the Huntly coat of arms (Huntly was the superior of Lesmoir).  What many Burnetts may not know is how seriously infected our Katherine Gordon was with Forbes blood.  Her mother, grandmother and aunt – all Forbeses – Alex is pleased to remind me of the Lesmoir Links to the Forbes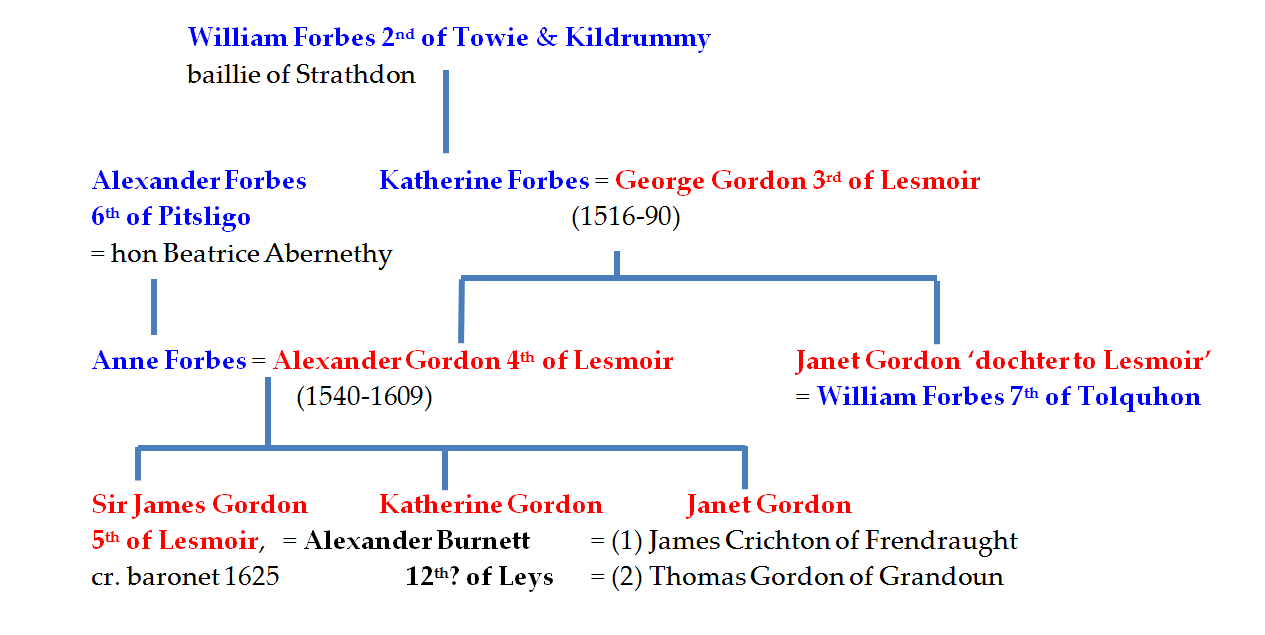 All this was part of the strenuous efforts to make peace between these warring houses by marriage alliances.  It is very possible that this was behind the marriage of Alexander Burnett and Katherine. We are not sure whether we should be sorrier for poor Katherine or her poor husband!  Arguable is whether she looks like a 'fair maid' from Strathbogie.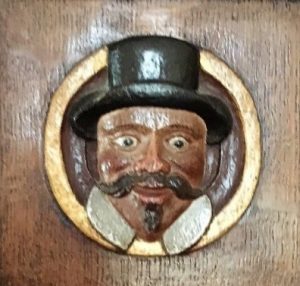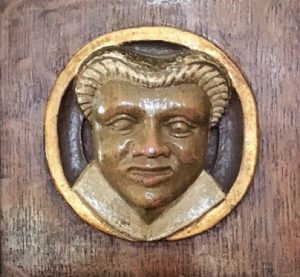 Enclosed also is photo of Katherine's aunt's tomb in the Tarves kirkyard, north of Aberdeen – her arms on the right: 'dochter to Lesmor'.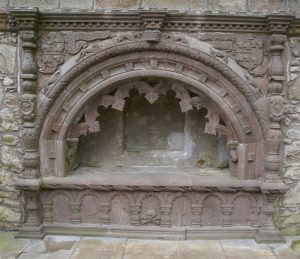 Below is photo of the carved portrait of Katherine's aunt, Janet Lady Tolquhon, on the wall at that Castle – Another formidable looking lady.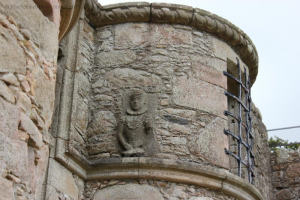 Douglas Edington is another friend who is also a descendant of the Gordons of Lesmoir. He has advised me that there does exist some Lesmoir china or which he has been able to send me the following images.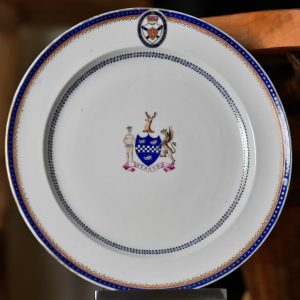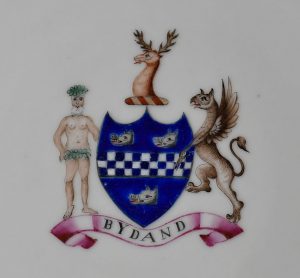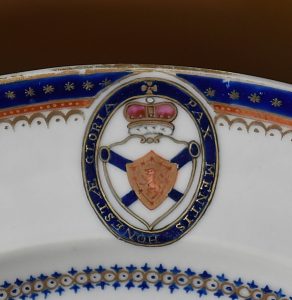 If any reader comes across a piece, please let us know.