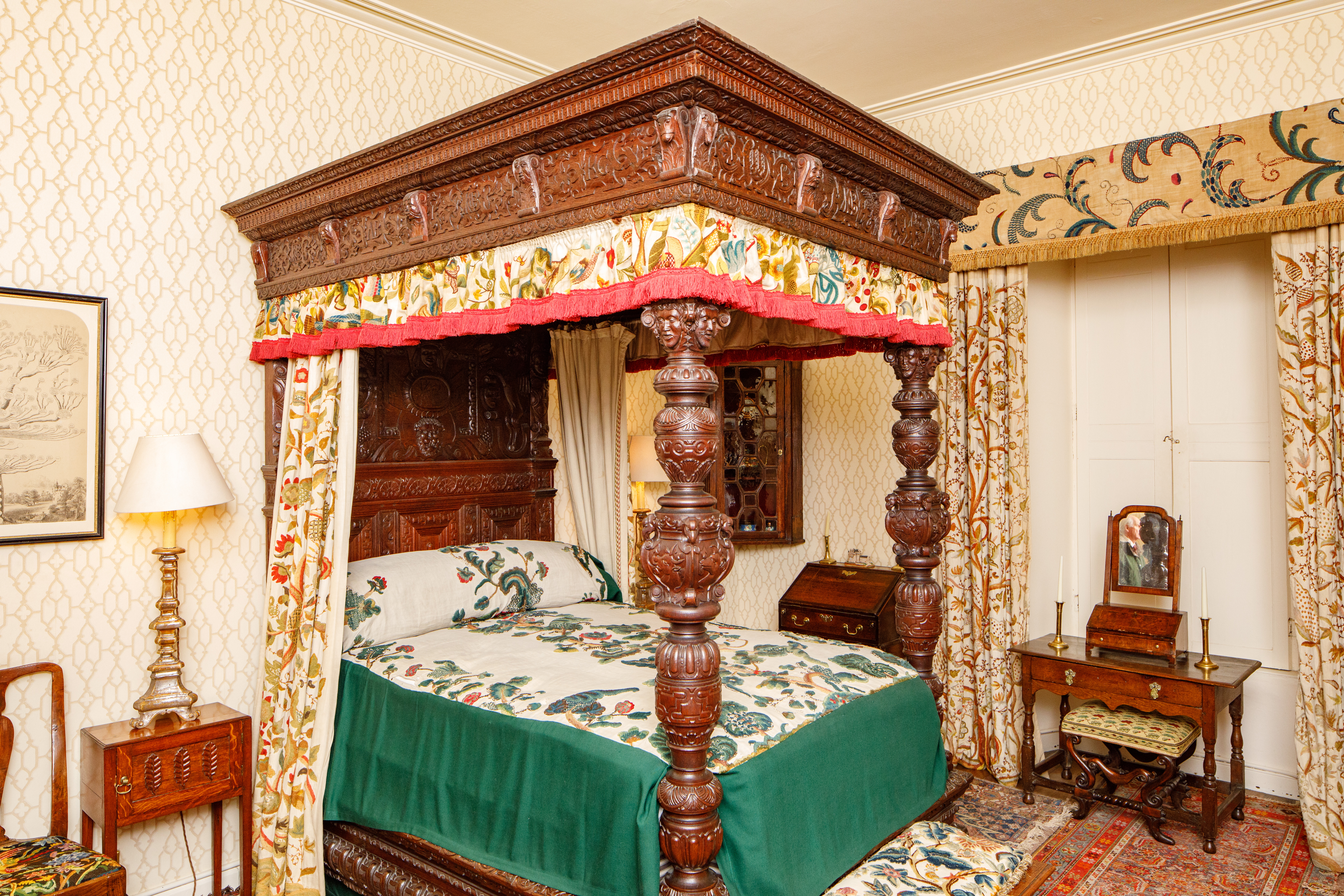 I recently came across a 1928 typed guide written for tours of Crathes Castle .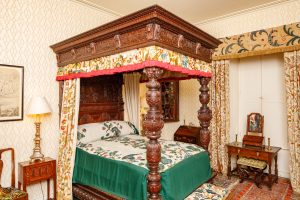 Not surprisingly, it includes mention of the original oak bed of Alexander Burnett and Katherine Gordon who completed the construction of the tower and commissioned the painted ceilings. Two subjects which feature in memories of Crathes. The guide reads "This is supposed to be a finer example than the one in the South Kensington Museum, being quite untouched and the wood in perfect condition. The old quilted bedspread came from the present Lady Burnett's family and dates from 1762. It shows George III reviewing the troops in Phoenix Park on the anniversary of the Battle of the Boyne. The other half is in the Dublin museum."
I was in London recently and went to see the bed in what is now the Victoria and Albert Museum. It is the Great Bed of Ware and has been famous for over 400 years on account of its size. It was used at various inns in the town of Ware in Hertfordahire and by 1836 it was already being shown as an historic relic.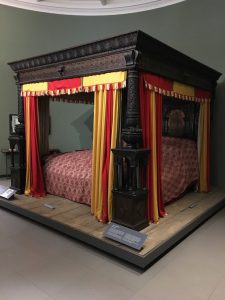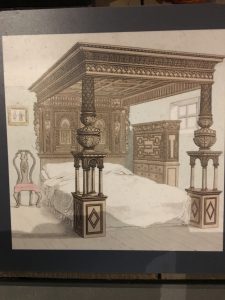 Originally the woodwork would have been brightly painted. The fantastical creatures and the male and female figures at the back suggest that the potential for sexual pleasure.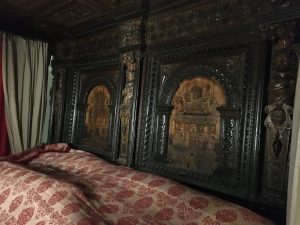 Great Bed of Ware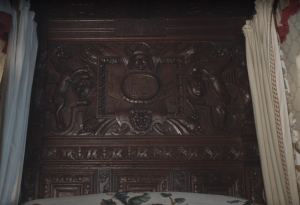 Crathes Oak Bed
The panels of inlay showing imaginary buildings were inspired by black and white prints published in Antwerp, in Belgium. Inlay of this type was the speciality of German-born woodworkers who had settled in the Southwark district of London. It was probably made in London.
Great Bed of Ware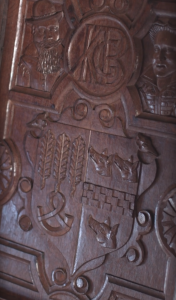 Crathes Oak Bed
I may be marginally biased, but I agree with the guide that Crathes Oak Bed is the winner. It may not be so large as the Great Bed of Ware. The panels on the Great Bed of Ward may be impressive but the carving elsewhere is less so. In both cases the soft furnishings are not original. If either could speak, the Crathes Oak bed may have less to tell, but the condition and the carving leave me in no doubt.
Readers who have seen either bed may wish to see the other. Anyone who may venture into the Dublin Museum may wish to check to see if the other half of the Crathes bedspread can be viewed and imagine how the bed would have appeared a hundred years ago.