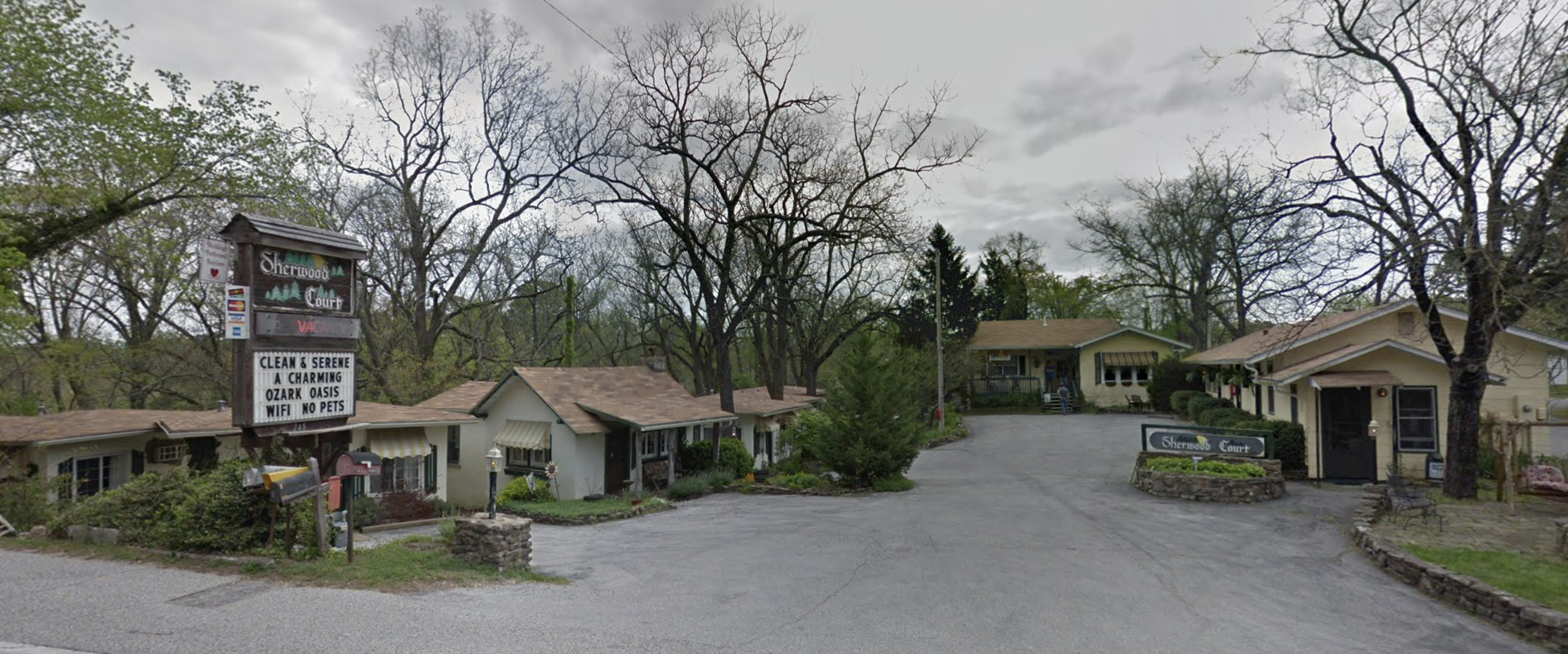 I recently heard from Patrick and Stacey Burnett who came to Crathes last year.
Patrick and Stacey Burnett purchased Sherwood Court, a 50's style Motorcourt, (the last of its kind in the area), in Eureka Springs, Arkansas, USA in January 2019.
Patrick: sends me this message. We wish them all the best with their venture.
I was thinking of editing it but then thought I might leave it as is !!
"I first visited Eureka Springs in 1993 and immediately fell in love with this quaint little hamlet in the Ozark mountains in Northern Arkansas. It's a town steeped in history, mystery and intrigue. From its origination in the 1880s, it's been known as a "healing town" due to the 100s of many natural springs in the area. It's got a cool vibe and many say mystical energy. I just know I love it and after our trip to Ballater and Banchory area in the spring of 2018, and a visit to Crathes Castle with a wonderful tour set up by Jamie Burnett, I made the comment of how much the River Dee area reminded me of Eureka Springs. My wife's job was ending in October 2018, so we made the decision to become Innkeepers and purchase Sherwood Court. As you can see from the pictures, the cottages have an olde world feel. The oldest building on the property is a log cabin (stucco'd outside since the 50's) that was built as a roadside gift shop in the 1920s and it's a really popular nightly rental, too.
If any Burnetts wish to visit, just give us a call or email and I'll make sure you get the "family" discount! :)"
Sherwood Court
Innkeepers Patrick & Stacey Burnett
248 W Van Buren
Eureka Springs, AR 72632
479-253-8920