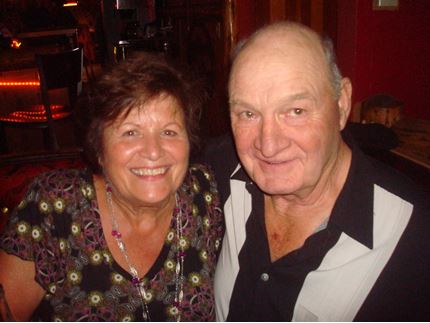 House of Burnett member, Ardith Laree Burnett and her family from Newberg, Oregon, featured in last month's E-banner. He husband Richard Richard died 7 years ago Richard's grandfather was Alba Benson Burnett whose ancestry includes the Virginia Burnetts.
Their daughter Michelle (Burnett) Turner sent me this photograph of her with her father Richard Alvie Burnett (3/30/1939 – 5/14/2011) It was taken in 2010.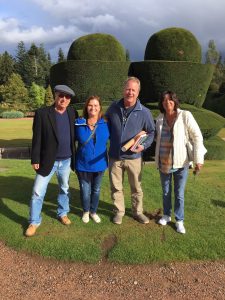 Greg and Amy Wright whose mother was descended for Burnett with their friends Randy Holmes and Bridget Burnell who were on their way to Duart as they have Maclean blood in the veins. Amy and Greg come from Boyne Falls, Michigan.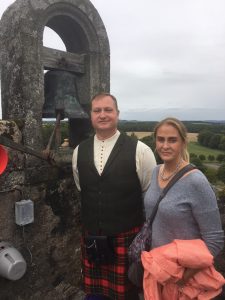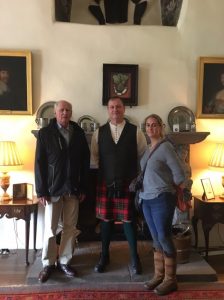 Chris Burnette, who is also a Ramsay, and his wife Stephanie Traylor.
Chris has recently become a Lieutenant in the Federal Police in Virginia. Stephanie, whose family moved to the USA more recently, is a conference manager with the American Roentgen Ray Society.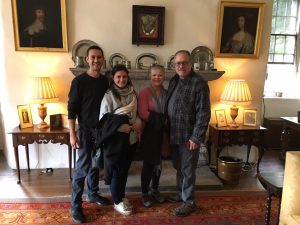 Three years after we first me in Las Vegas, it was great that Michael and Kelly Burnett, from Merced California, managed to visit Crathes. They were joined by their youngest son, Stevyn, serving as did his father in the Military, and his new wife Vanessa. They are living in Vicenva in Italy.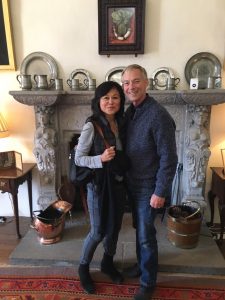 Nearly 30 years after their first visit to Crathes Graham and Nina Burnette return to see Crathes. Graham's family came from Greenville, North Carolina, but they have moved to Atherton, California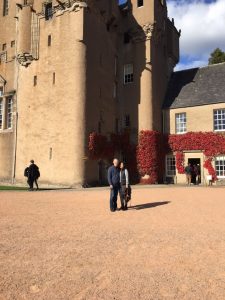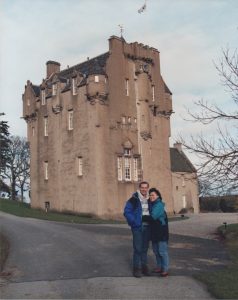 Graham and Nina. Winter 1989 and Autumn 2018