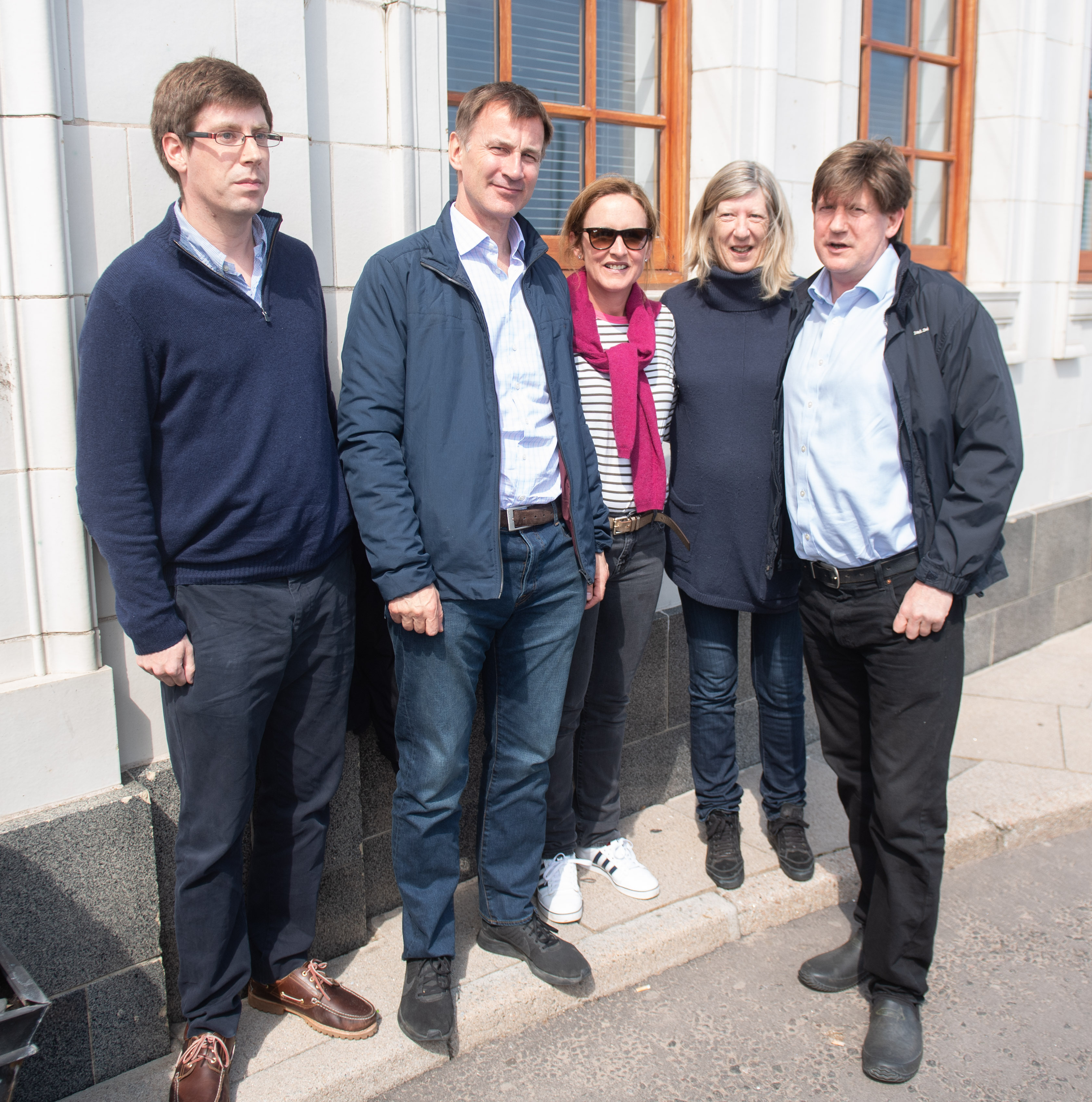 There have been many Burnetts to Crathes and I have had the pleasure of meeting a few of them. Jeremy Hunt, at the time of writing at contestant for the UK premiership, may not be strictly a Burnett. However he was taught at school my our academic Kemnay cousin, Robert Bogden and that is enough for us.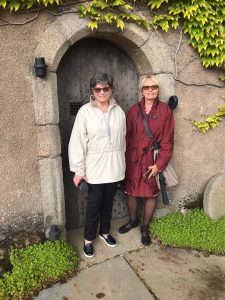 Susan Burnett from Albaquerque New Mexico and Susah Obrien from Vancouver
Their visit to Crathes was but a short one between visiting Ireland and joining a group of ladies for a Whisky distillery tour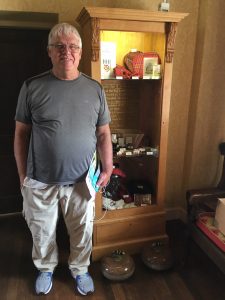 Kevin Craig Cromar is a Burnett from Salt Lake City. His visit coincided with the first day of our new Burnett cabinet in het Castle Hall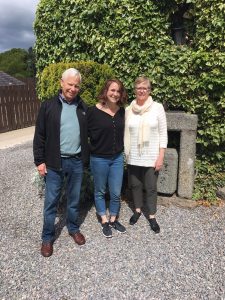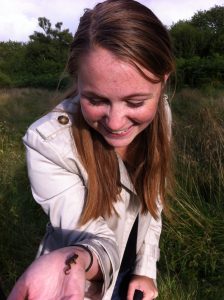 Ted, Judy and Taylor Cozine, from Seattle, have been to Crathes before and including the 2017 Gathering, The first time, when before Taylor went to University at St Andrew's where she has just been awarded her degree. When she was last here, we all went to the Loch of Leys where Taylor picked up a tiny frog – which may be turning into a Prince.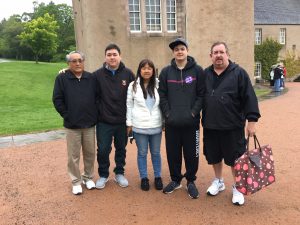 Keith and Cindy Owings came with their sons Derek and Brandon and Cindy's father Tom Akaim from Los Angeles. We managed a visit to the Loch of Leys and there was some availability on the River Dee to allow Brandon to try to catch a salmon, but there good fortune evaded him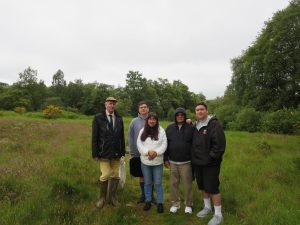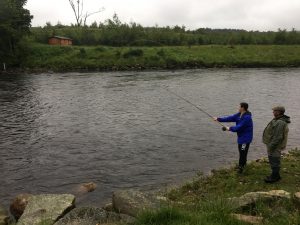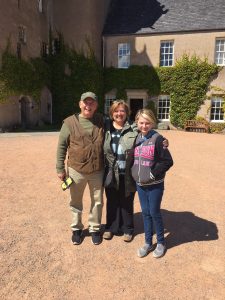 Dean, Debbie and granddaughter Skyler Burnette from Savannah, Georgia
Grandfather McLellan Burnette whose family came from the Appalachians in North Georgia and earlier from Virginia. Dean is involved in the Real Estate business amongst others. I said that I would pass on the message that anyone who wants to buy am 18 hole St Andrews Golf Course on Edinburgh Drive, in Savannah, should get in touch. I will pass on the contact details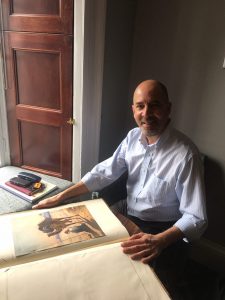 Andrew Cumine is a cousin of my great-grandmother, the wife of Sir Thomas Burnett of Leys. Cumines are also related through the Burnetts of Monboddo. Andrew is researching his family and wasinterested to see a book of Cumine paintings in our archive.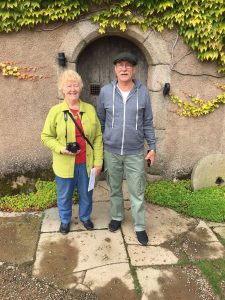 Bill Burnett from New Zealand was over here in 2017 (See June 2017 Banner) with his daughters Natasha and Amy. This time he brought his sister, Cheryl. The last time that Bill was here he went to Holland where his car was broken into and his Burnett badge stolen. If anybody sees a non-Burnett in Holland wearing a Burnett cap badge, please let me know.