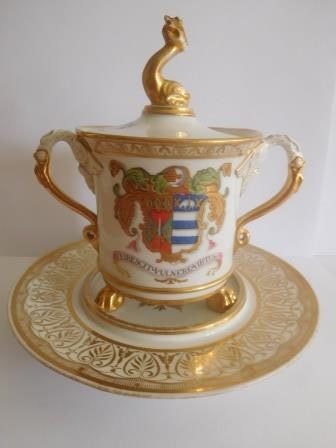 I recently had an enquiry about an interesting twin handled porcelain cup on which was displayed some Burnett heraldry.
The enquirer had identified the crest on top of the lid is that of the Burnett family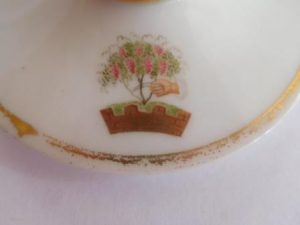 but he had not been able to find the crest to the front.  He believed that the date of the cup is 18th or early 19th century. It was thought that it might have been for Lord Monboddo.
There is a mark to the base of the cup is two crossed L's and three dots descending below, a mark that was used by Longton Hall of Staffordshire. However, the handles are more like those which have been seen on Worcester or Swansea porcelain
I recalled the article which I had compiled about Sir Robert Burnett (Gin, Racehorses and Heraldry) and which related to his wife's hatchment, which has the same heraldry as one half of the shield on the cup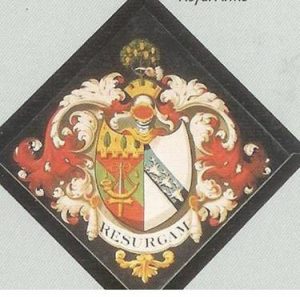 It was clear that the cup had been made for Sir Robert Burnett, or his descendant, and not for Monboddo.
With the assistance of Charles Burnett and Eileen Bailey, we tracked down the other half of the impalement
John Fassett Burnett (son of Sir Robert Burnett of Morden Hall) married Elizabeth Barchard. The Arms on the porcelain cup appear to be of James Fassett Burnett & his wife as they have those of Sir Robert Burnett which were recorded by the College of Arms in 1812 and those of Barchard of Horsted Place in Surrey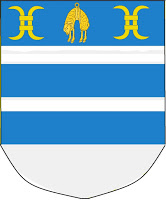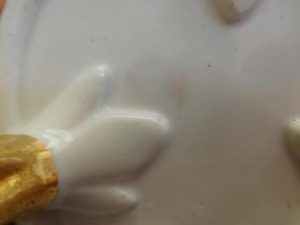 However, if anybody can decipher the makers mark or be sure about the origin of the piece for any other reason, the owner would be pleased to know about it and so please contact me via the website.