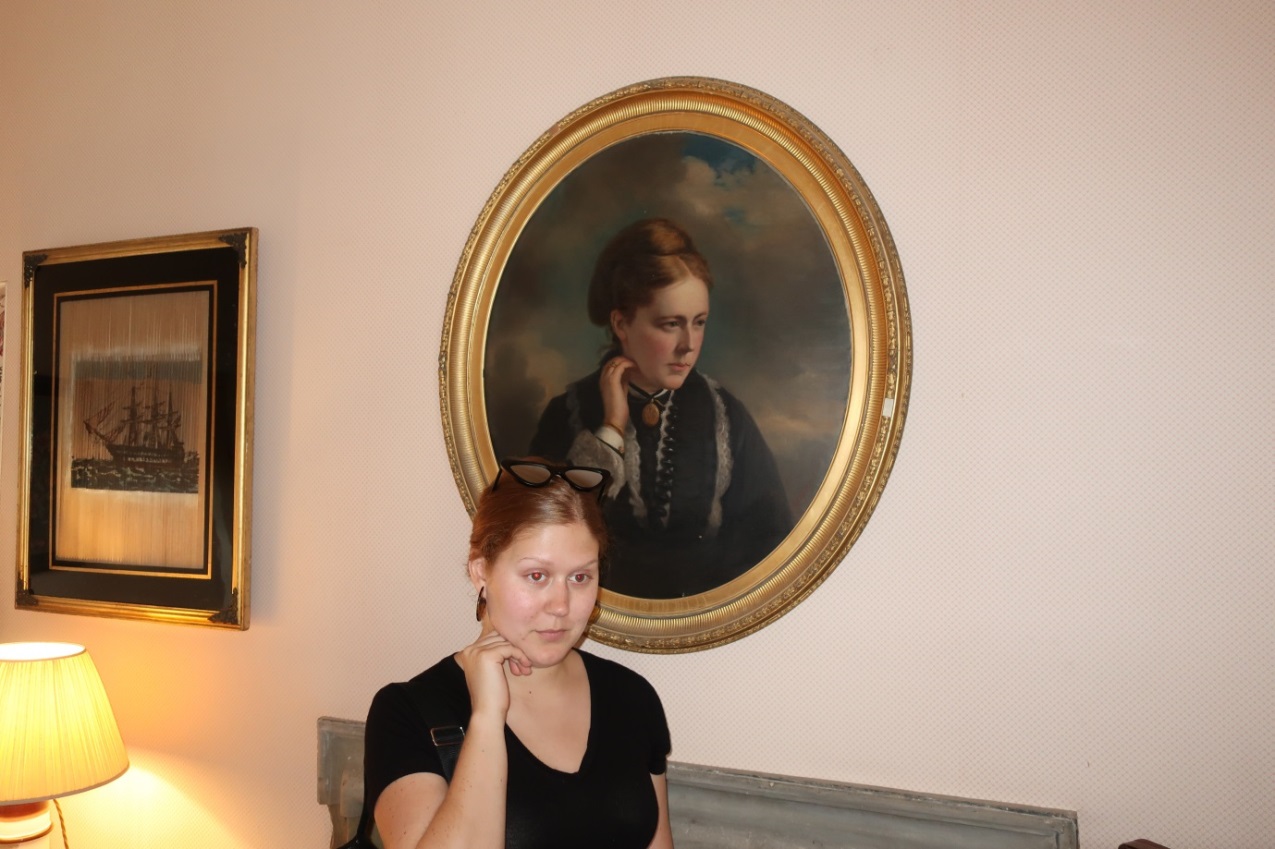 Readers may have seen a photograph of Frank Burnette with his children, Will and Emily on their recent visit. Without researching great detail the Burnett connection, could we have stumbled onto something interestng.
Emily bears an uncanny likeness to Margaret, the wife of the Sir Robert Burnett of Leys, the second Baronet. He was an officer under General Burgoyne during the American War of Independence and taken prisoner at Saratoga. She had four sons .
I do not have the IT skills to add Emily's sunglasses to the painting to complete the similarity. The National Trust might object if I did that to the picture itself.
Jeremy Russell
Jeremy Russell from South Africa visited last week. This was his first visit to Crathes.
Malcolm is a grandson of Charles Stanley Burnett, one of a large family who moved to South Africa in the early 1900s and died in 1962. In 1948 the family moved to Zimbabwe, then Rhodesia, before moving to South Africa.
He is pictured here with Marty Johnston who had been a few years ago with his wife. Although they now live in England, they previously lived in Los Angeles. He was intrigued to find out that it may have been on Sir Robert Burnett's Centinella Adobe.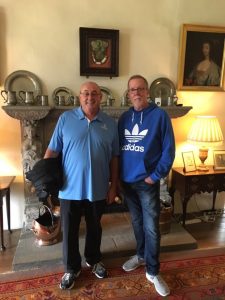 Jeremy's family are not new to the Banner. In the first edition of the Crathes published Banner in 2007,  I included an article on his elder brother and his yacht, Crathes.  Crathes covered Crathes covered 40,000 before she was finally sold in the West Indies.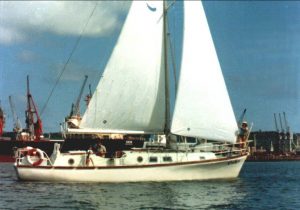 House of Burnett member,  Ardith Laree Burnett from Newberg, Oregon were at Crathes last week. With her were her daughters Jodi and her husband, Jim Newport and Michelle and Bobby Turner
Ardith's husband Richard died 7 years ago. His grandfather was Alba Benson Burnett whose ancestry includes the Virginia Burnetts.