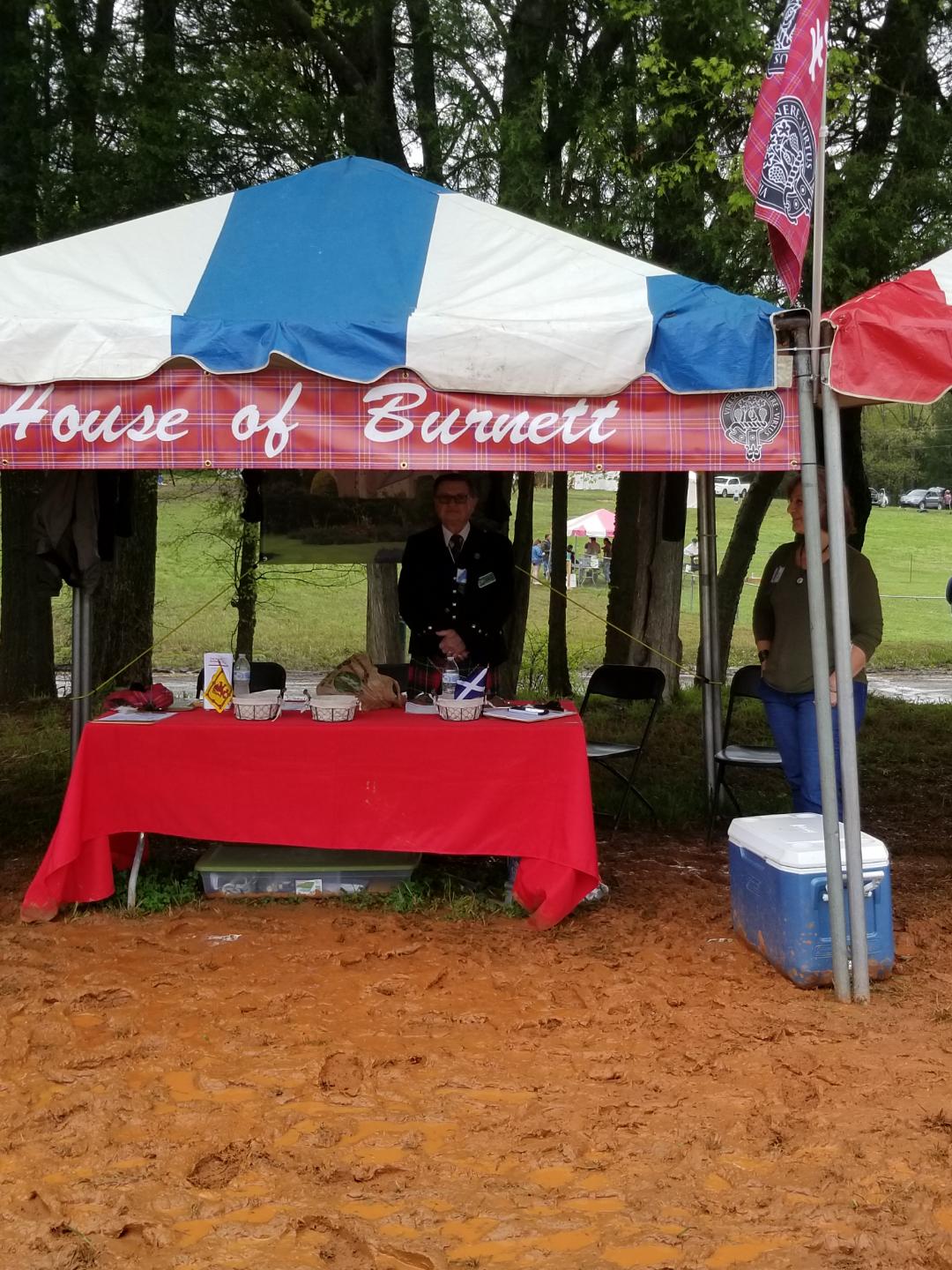 News from recent Highland Games and details of forthcoming events
Jim Burnett reports from The Loch Norman Highland Games which were held on April 13-14.  There was plenty of rain and mud with the convener Harry Burnett assisted by Lt. James Burnette.  Terry and Sally Burnett, as well as Jonathan and Liz Blum also attended and helped with the tent management.
Even with 4 inches of mud in front of the tent and water flowing in the tent, we still had a few Burnetts or relatives of Burnetts to stop.  There were about 100 clans attending with several that either left early or failed to show due to the bad weather.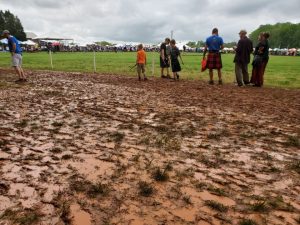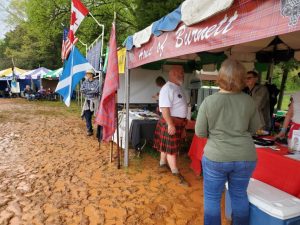 Tartan Day South was held Saturday, April 6 at the Historic  Columbia Speedway, 2001 Charleston Hwy, Cayce, South Carolina.
The Convenor was Terry Burnett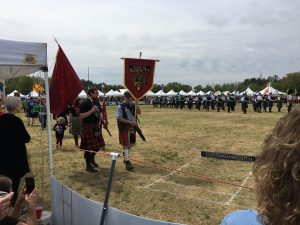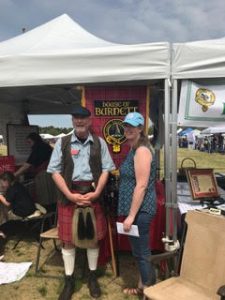 Terry Burnett and Megan Burnett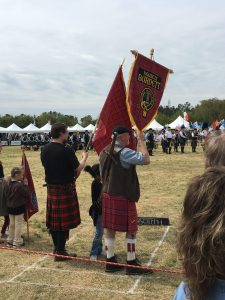 Terry Burnett carrying the Burnett banner, his son-in-law, Ryan and daughter, Anna with their two kids London and Annabelle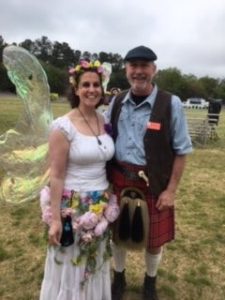 Terry Burnett and a Fairy who stopped by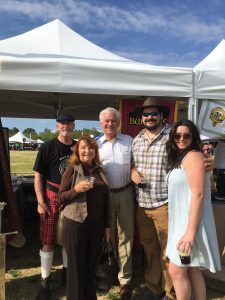 Terry with Thomas Moore, his wife Rhonda of Aiken, SC; his son Stuart Moore, of Asheville, NC, and his lady friend Sarah Jane Gibbes, of Spartanburg, SC.
These are pictures taken by John M Burnett of Tucson, Arizona at the Tartan Day Celebration held there on Saturday, April 6 at the Button Pub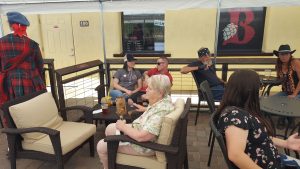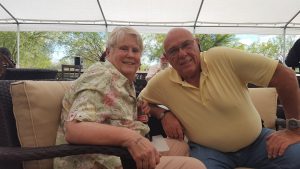 Pictured are John M Burnett and his wife Katie.
John is the Convenor of the Tucson Highland Games for the House of Burnett in November.
Please note the date of the Tucson Celtic Festival and Scottish Highland Games  Sat, Nov 2 – Mon, Nov 4   Rillito Race Track, 4502 N 1st AveTucson, AZ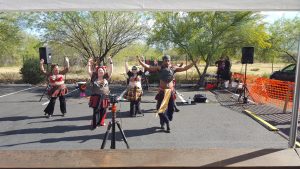 The dancers at Tucson Tartan Day at Buttons Brew House, correct name not Buttons Pub. Too interesting to not include!
Please note the forthcoming Highland Games  and those who will be present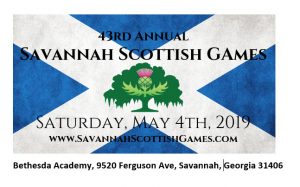 Savannah Games – May 4  Terry Burnett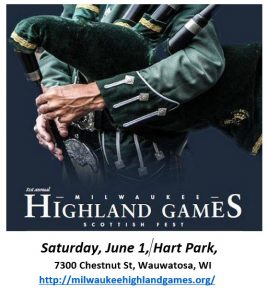 Milwaukee Games – June 1  – John Kafura,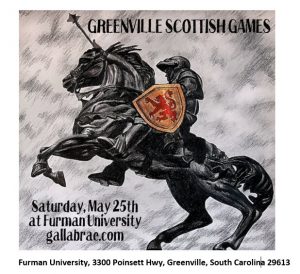 Greenville Games – May 25 – Terry Burnett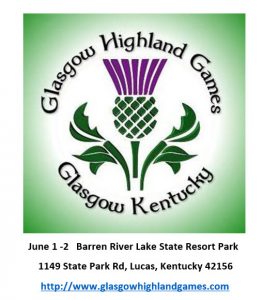 Glasgow, KY Games – June 1-2 , Leland Burnett and Jim Burnette