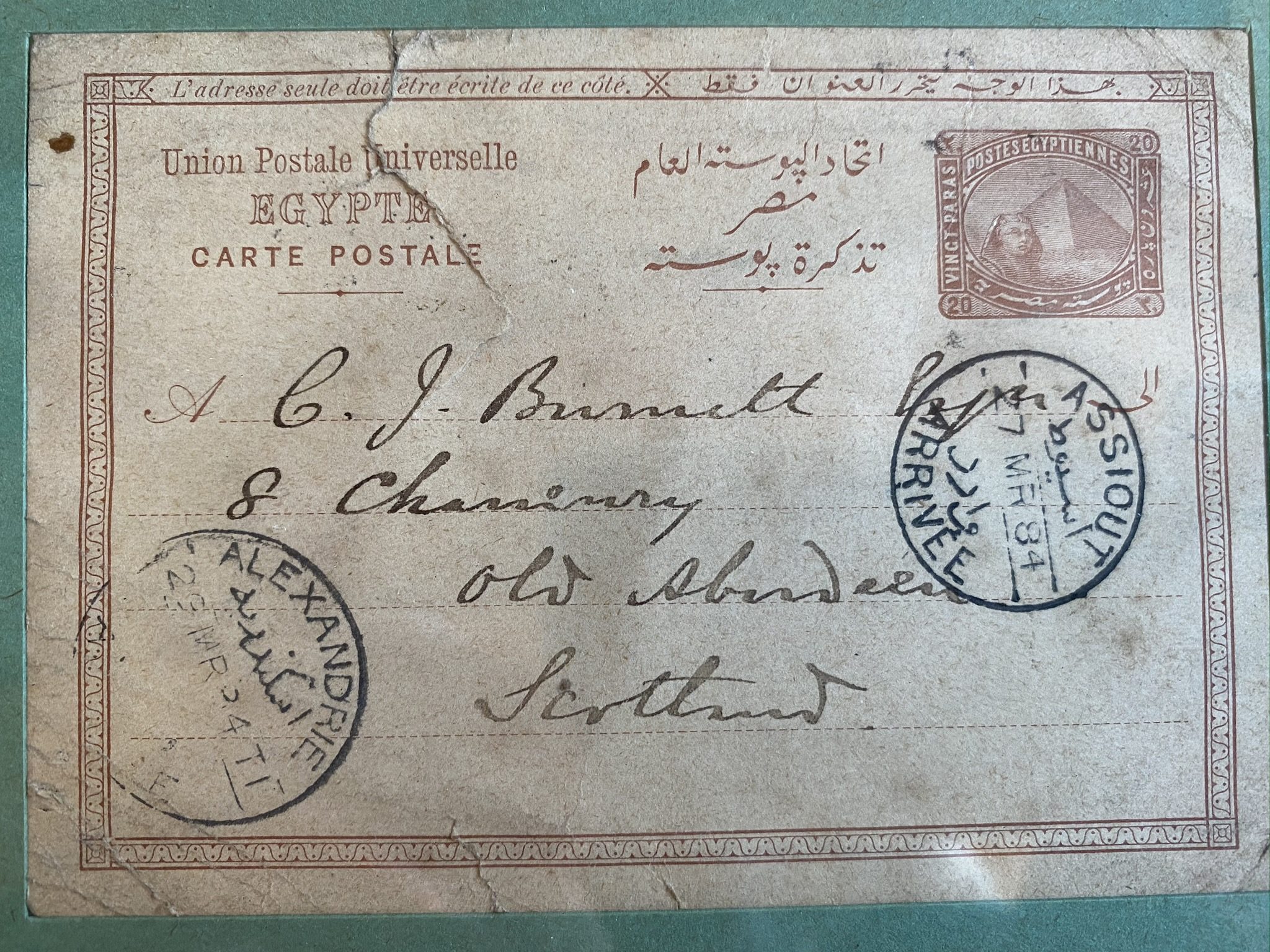 Robbie Bogdan, a Burnett of Kemnay and a sportsman and academic, has been extremely helpful in allowing me to strengthen our archive with detail of celebrated Burnetts which are quite numerous with that branch of the family. His own archive is full of what are justifiably described as treasures and including the below
It was written to Charles John Burnett, son of the 5th Laird of Kemnay and a political writer and landowner.  He had proffered advise on the infrastructure of a water supply system in Sudan. His advice appeared to have arrived too late to be of use, but the reward is the mildly curt acknowledgement by General Gordon of Khartoum.
I am pleased to say that the model of the Castle is now in the Castle with the help of Allan Thomson who made it and Ian Edmonstone who provided the table and frame in which it is set.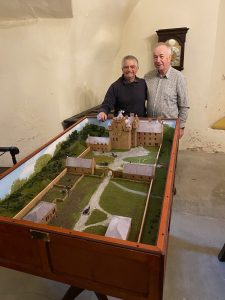 I know that I have shown detail in the August Banner, but this official picture conceals the end pavilions and the gate keeper. All too good to exclude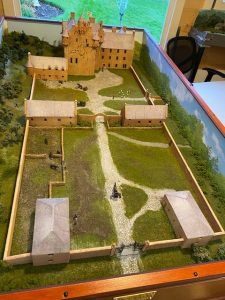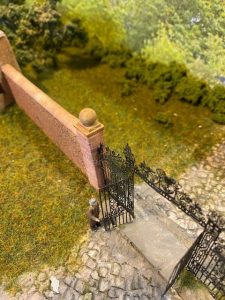 Finally, Susanne Shepherd (phot0 below), our marketing and communications manager, reached the age of 40 very recently. Susanne has taken on the role of organising our Gatherings and would have been at the forefront if our programme for 2021 had gone ahead. However, I hope that there will be other opportunities to meet her.
I had thought that some treasure unearthed by my metal detecting would have been a nice gift with which to celebrate the occasion.  Coins she might not find very exciting, but we do find the occasional love token as I have mentioned in a previous update. These were usually worn silver coins inscribed with an initial of the adored. However, it might be said that this would have been inappropriate and moreover, there was no evidence that they brought good luck. They may have been thrown back at the donor with the fury of a woman scorned. As luck would have it, I unearthed the perfect gift on the day of her birthday. A Clydedale's loss of a hundred and more years ago was a gain today and we look forward to the luck that it will bring.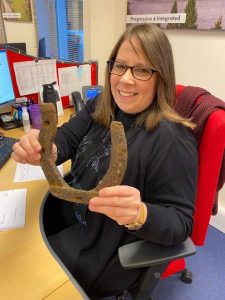 James Burnett of Leys