As children, we did not hear much about our great grandfather, Sir Thomas Burnett other than I recall him once described as a 'dry old stick'. We were aware that he had a good military career in the Royal Horse Artillery and we were led to believe that he commanded the King's Troop, the ceremonial elite of the regiment.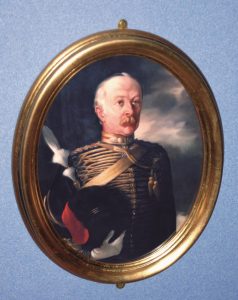 Sir Thomas succeeded his brother, Sir Robert, who had settled in California and acquired large tracts of land in the areas of San Francisco and what is now Los Angeles.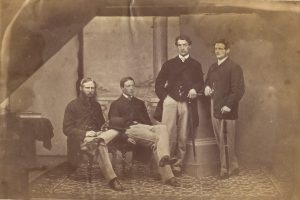 Sir Thomas at Portsmouth 1860
Recent research also shows that Sir Thomas was no mean sportsman. He competed in many steeplechases and the archive has records of him winning races, both as an owner and jockey, at racing festivals in Gibraltar, Lucknow in India and on several courses in England including Torquay and Northampton.
He was also clearly a competent cricketer consistently having successful innings as a batsman, including one match in which he scored 40 runs out of a total of 73. Those readers who understand cricket, will also understand that this is a high proportion of the total score.
He was also no stranger to the stage. 1863 performance records include that in the Garrison Theatricals in Gibraltar where he was doubtless stationed. Sarah's Young Man, a farce in one act, included in the cast, one Harry Fielding, (rather prepossessing and rather fat).
The above may not exactly have been Aintree, Lords and Broadway. It does however suggest that he may have been unfairly described as a 'Dry Old Stick'