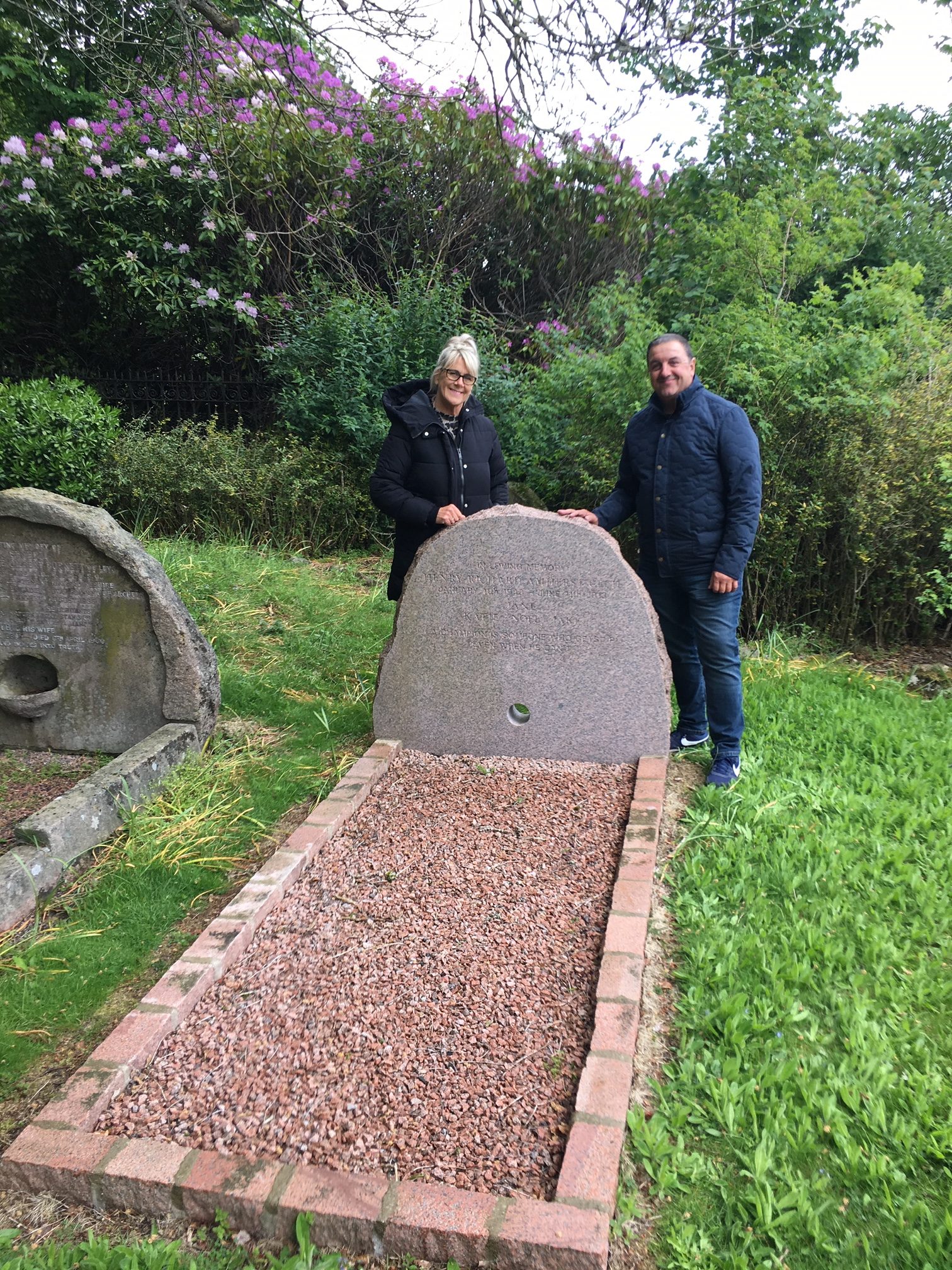 Clive Duncan and Sally Choate may not be Burnetts but I was very pleased that they came to Crathes. Clive was one my race-horse training brother Henry's owners.
Clive was one of a syndicate who had a mare Lady Lily with Henry in 2006-2007 and she won 4 races. Sally gave him a birthday present of a visit from Portsmouth to see Henry's grave and pay his respects.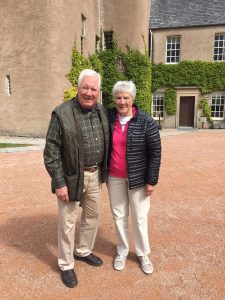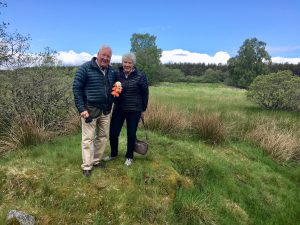 Burnett visitors included Doug and Nancy Norburg from Seattle and Santa Barbara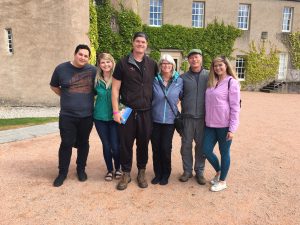 Other Burnetts included Tom and Alyson Wolz from Carbondale, Illinois with their son Tyler and daughters, Rachael and Amber with Sean Alexander
They came north to Banchory on the day that Doug and Nancy Norburg left both visiting the Fettercairn distillery, (a Burnett destination) at the same time. They conversed sufficiently to discover that both came from Seattle. Quelle coïncidence !
I don't know how frequently we welcome honeymoon couples to Crathes. Dr George Home-Cook and his bride Emily are probably the most recent.
George is a theatre studies lecturer at Buckingham University in the UK, although his theatre of work extends much further afield. He is the author of Theatre and Aural Attention: Stretching Ourselves but which I am unqualified to describe. I am advised that it should provide excellent reading for anyone who is seriously interested in the relation between theatre and sound. Emily is studying law.
George and Emily are photographed under the portrait of Sir Thomas Burnett of Leys, the 1st Baronet. George descends from Sir Thomas via his grandson s, Maj. William Burnet/Burnett of Balfour and Woodstoun who was killed in a duel by a Capt. Maclean, at Marylebone fields in 1700.