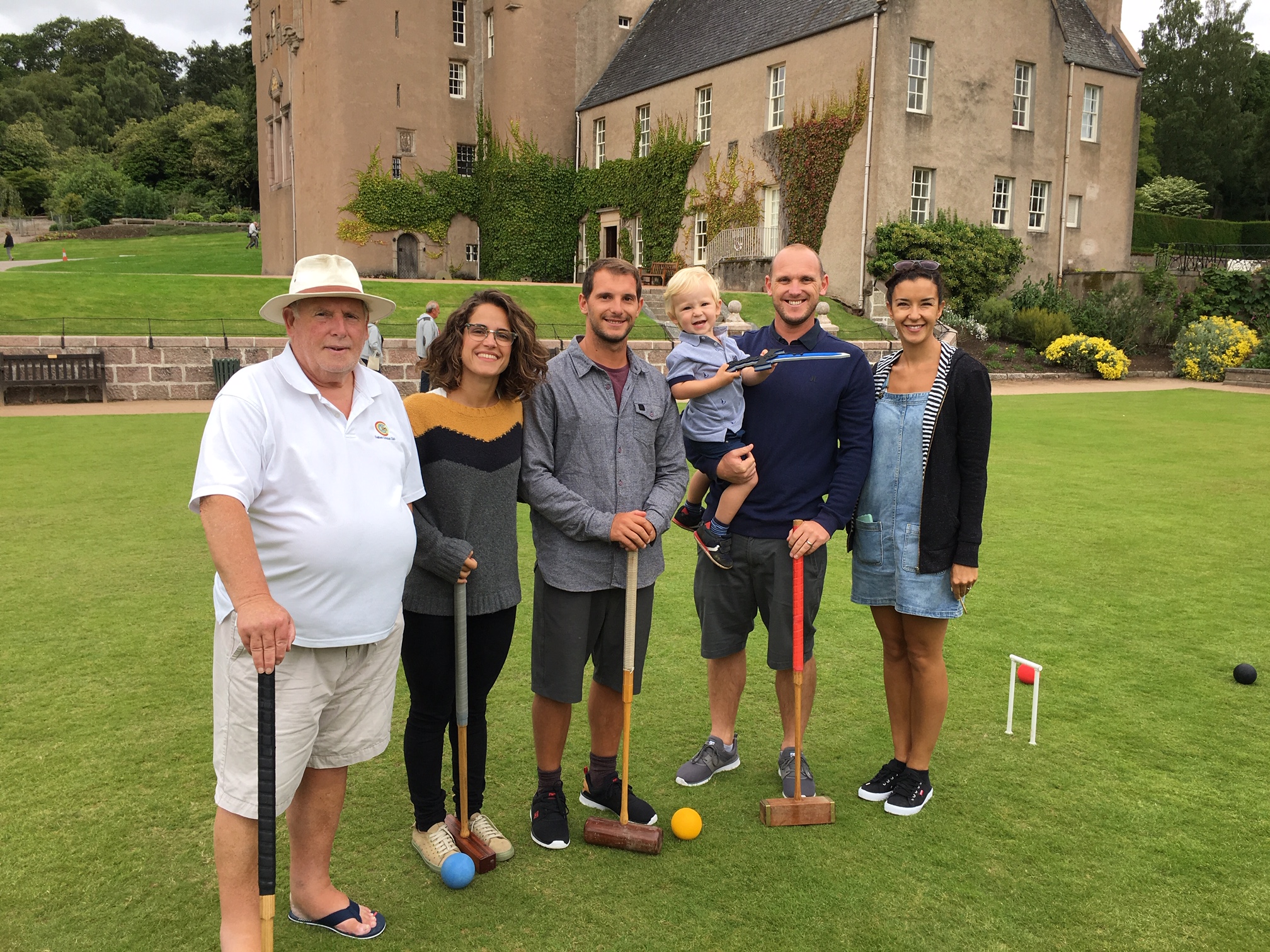 Bob Burnett, former Scottish Croquet Champion visited with his family. We had a very enjoyable and not too serious match on the lawn. Shown here are Bob; Isa; Jamie; Fraser; Peter; Clare.  
All Burnetts, except Isa who will be soon.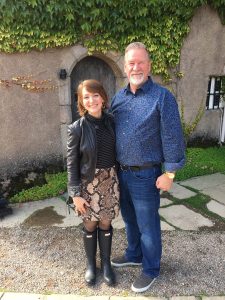 Larry ( Marc) Burnett and his daughter Savannah
Marc is the Pastor in the first Baptist Church in Covington, Texas, and is here researching Baptist Heritage. Savannah is on a similar mission researching the Christian Apologetics.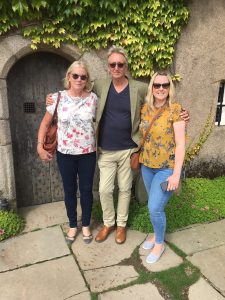 Colin, Pauline and Abi Burnett-Dick.
Colin is a retired magistrate and I suggested that he might have a role in the Barony Court re-enactments if they were to come to the 2021 Gathering. They went on to a wedding anniversary in Orkney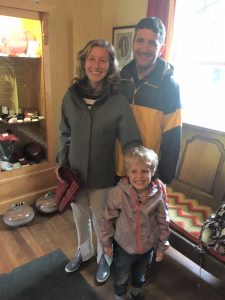 Amy Burnette Louis visited Crathes in July with her husband, Michael Louis and their son, Maxim.  
I should have photographed them under my grandfather's portrait, which was behind me in the same room, as he was known as Maxim since he spoke with the speed of a machine gun.
Amy is a daughter of Micky Burnette and lives in Alexandria, Virginia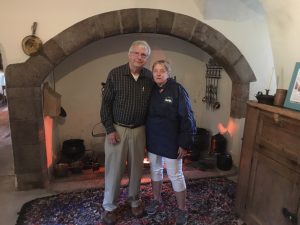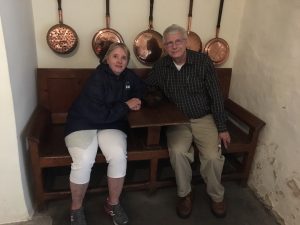 Barry and Shelley come from St Louis Missouri. (Against the rules), they enjoyed a very brief rest on the Buchan Dais in the old kitchen during their tour of the Castle