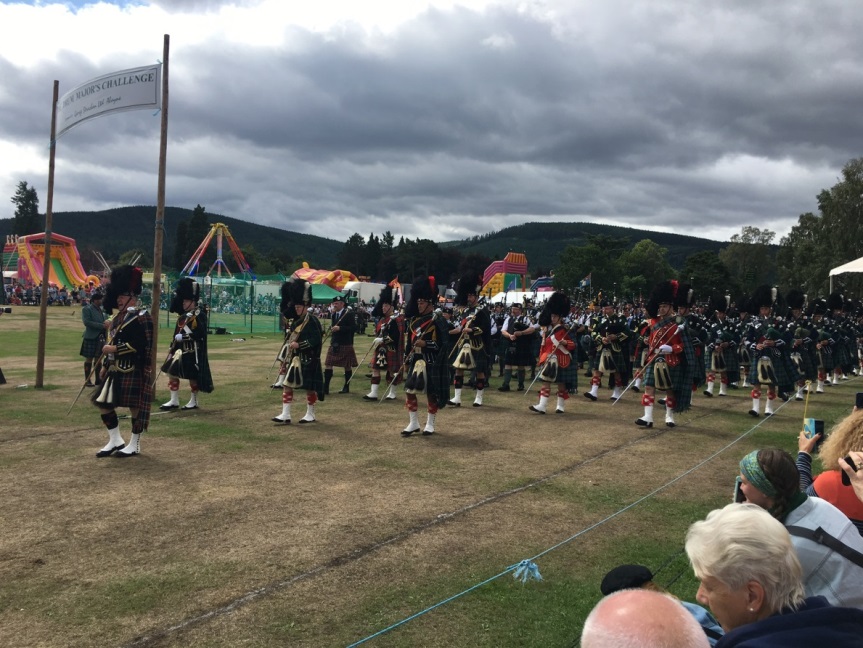 Many Burnetts come to Crathes during the year and I manage to catch up with a few of them. The Massed Bands at Aboyne were as impressive as ever.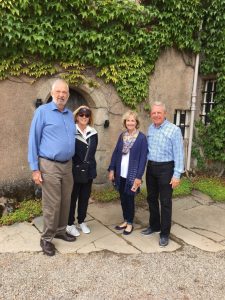 Marshall and Lilian Burnette and their friends Art and Kathy Winter from Tampa Florida . Marshall is a brother of Viki Granell and Robert Burnette who attended the Gathering in 2017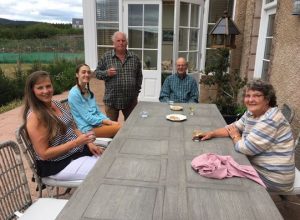 Bob Burnett was up at Crathes again together with friends Professor Alan and Barbara Pidcock. Alan may be known to Croquet players as the architect of the modern Croquet Mallet.
I think that he would have been unimpressed by the standard of the game at the Interclan Croquet completion held last week at Crathes
Also with Bob are also croquet players, Jocelyn Young and her daughter, Gabrielle, a talented artist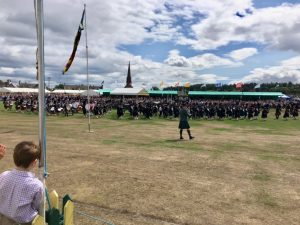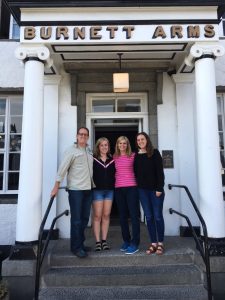 Ron and Tammy (Burnett) Danielson and their daughters Sarah and Lindsay hail from  Bettendorf, Iowa and were staying in the Burnett Arms in Banchory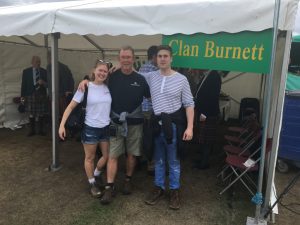 Frank Burnette together with his Will and Emily, come from Goode Virginia and were heading for the Tattoo in Edinburgh – and they came to the Loch of Leys the previous evening.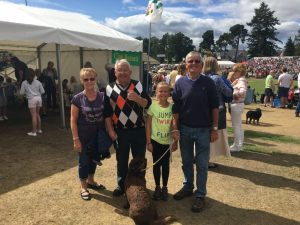 Bill Burnett from the north of England and his granddaughter, Molly Coulson, were staying with their friends , Anne and Harry  Paton at nearby Durris.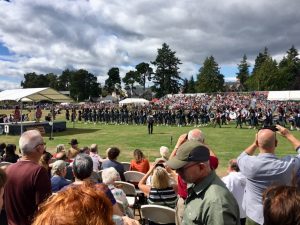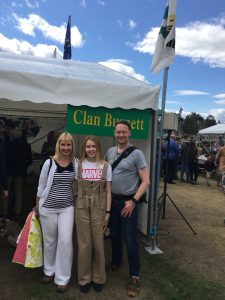 Andy Burnett with Kay and Evie. Andy Gallantly completed the arduous Clansmen's Hill Race in fine style.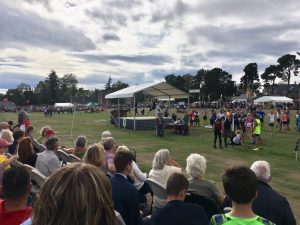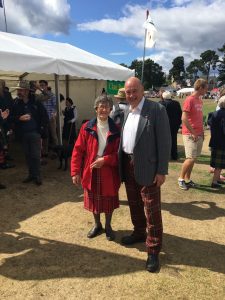 Andy and Sheila Burnett from Aboyne
Aboyne Games provided a wealth of talent in the many activities from Piping, Fiddling to all the usual heavyweight contests and Athletics. Few disciplines can out do the Highland Dancing for which there were  40 competitions including the Highland Fling, Sword Dance, Irish Jig, Flora Macdonald's Fancy, Seann Truibhas, and the Sailors Hornpipe.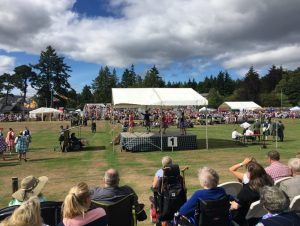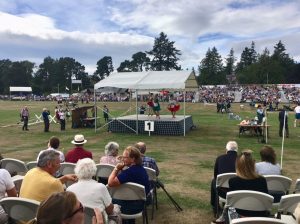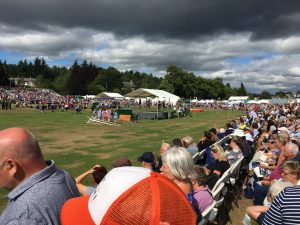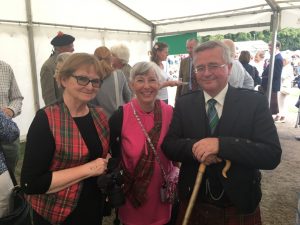 Robin Goodin, (Centre) from Louisville Kentucky. Reciprocal visit.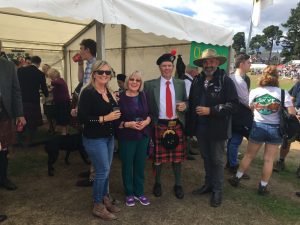 Not strictly Burnetts but Chris and Hazel Engel were joined here by Lady Jane Michelle Reptik and Ric Mingramm who farm in South Burnett Shire in Queensland Australia. Chris has for many years manage our Burnett website and has been responsible for much of the Burnett merchandise until he recently retired.