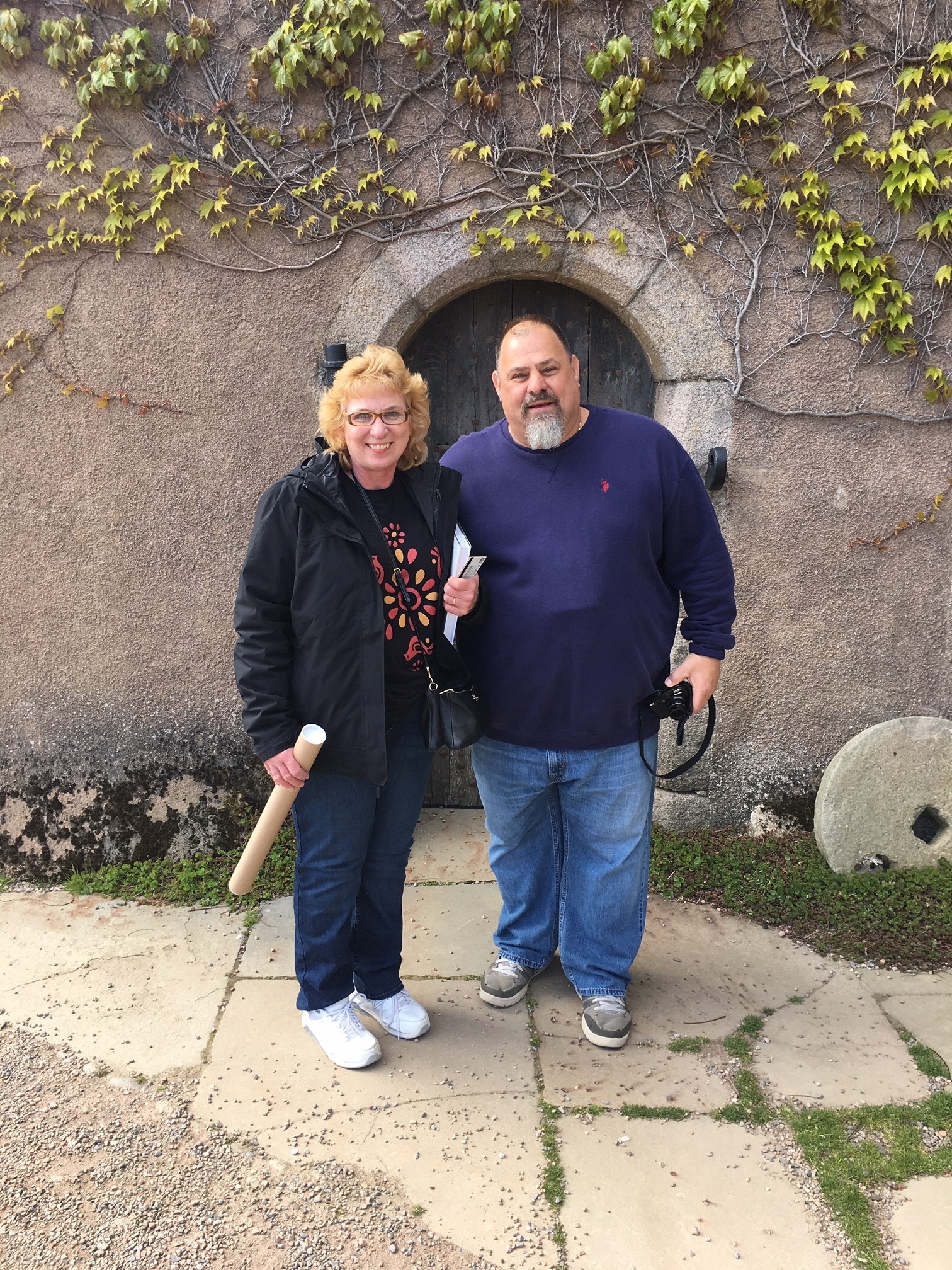 Visitors to Crathes Castle in April include Ted and Shawna Foundopoulos (shown above) who paid a fleeting visit during their short stay in Scotland with Ted's family. Ted and Shawna come from Kansas City, Kansas. Shawna's grandfather, Henry Alberta Burnett and his wife, Hepsie Edith Sallee, had homestead in Ozark County, Missouri.   We hope they manage their visit to Crathes next time so they can stay longer.
I reported in the October Banner of Mike and Kelly Burnett's visit to Crathes together with their youngest son Steven and his wife Vanessa who were living in Italy. Mike, who lives in Merced California, has sent me the photo which I had requested and is below
Best wishes to Mike who had to have surgery for a complete right shoulder reverse replacement shortly after he returned.  We hope that all is well now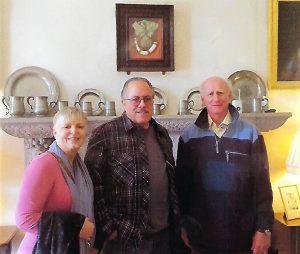 Mike and Kelly Burnett
First time to the United Kingdom and Crathes in April were Deborah Burnett Williamson and her husband Scott from Nashville together with her sister-in- law Carolyn and husband Jason Dodson from Alabama.  Deborah is descended from John Burnett who sailed from London to Virginia in 1610 and his son John who was born in 1658. A later descendant obtained the shipping rights to transport tobacco from the state.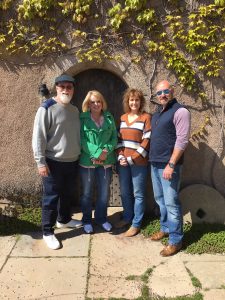 Scott, Deborah, Carolyn and Jason