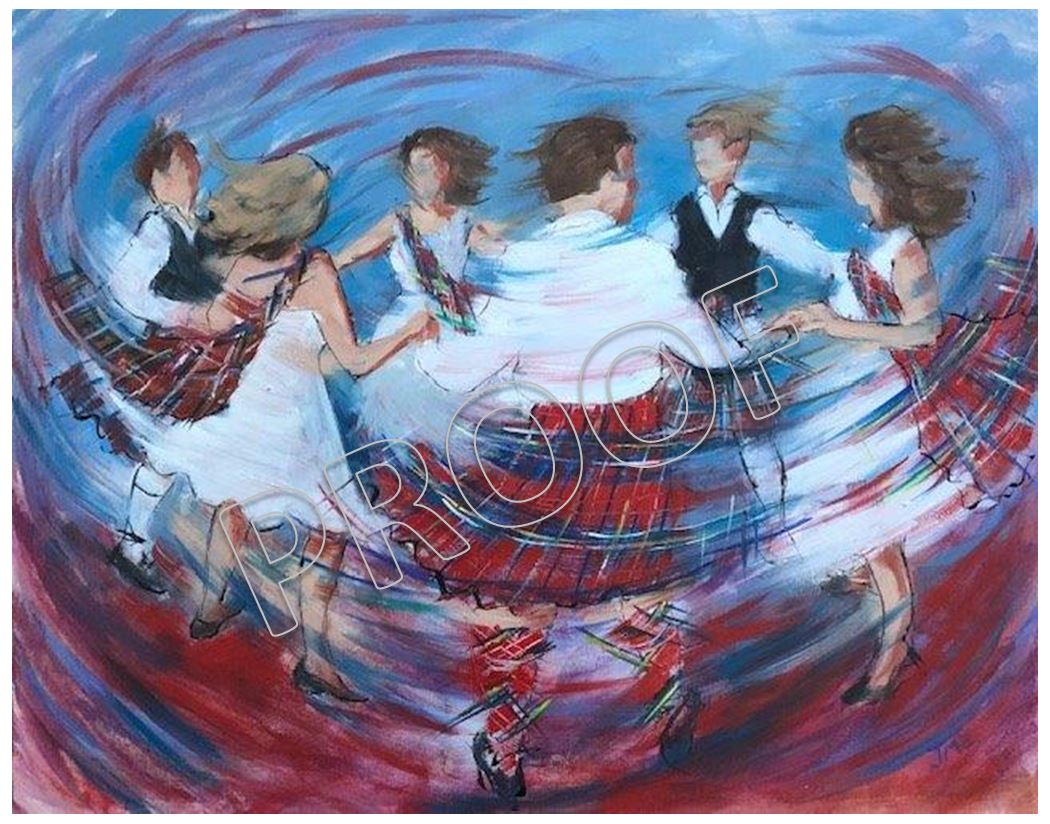 Burnetts Dancing
A portrayal of energetic Burnetts on the dance floor is now available through The Burnett Shop on the Website. Titled Clan Ceilidh, there will be a limited edition of 200 prints numbered and signed by the artist, Janet McCrorie.
The prints will be 50x 39 cms (19.5" x 15.5 ") and priced at £75.00 plus delivery.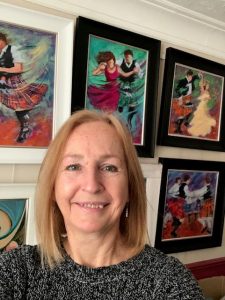 Janet McCrorie
Janet is a figurative artist with a keen interest in depicting movement which is expressed in her paintings of Scottish Dancers.
Mixed media allows Janet the variation in textures to depict the unique look of the tartan and the exuberant movement of the dance. Her aim is to invoke a sense of pride and nostalgia in these old, traditional dances.
There are galleries throughout Scotland exhibiting Janet's work and her paintings have been sold internationally. She is regularly commissioned to paint a specific tartan or event.
St Columba's hospice and The Royal Scottish Country Dancing Society have used Janet's work for cards, calendars and illustration. Janet was commissioned to create a series of paintings for an exhibition within the iconic Jenners store in Edinburgh, including one of the interior of the building featuring a ceilidh on the ground floor.
www.janetmccrorieartist.co.uk