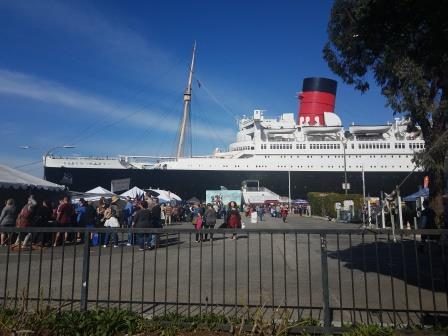 Our President, Jacky Daughert,y attended and represented the House of Burnett at the 27th annual Scots Festival at the Queen Mary on Saturday, February 15  and 16th
It was the first time in many years that the Clans were outside. Prior years , they were in the second level of the ship. Being outside, and positioned at an entrance gate, helped the foot traffic through the Clan area.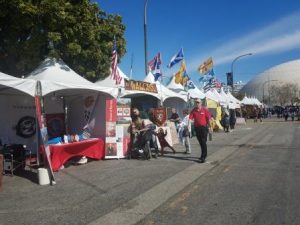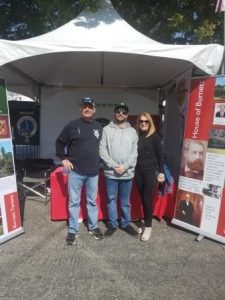 Jeff Burnett with his wife Jae and son Thomas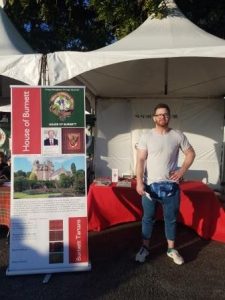 Matt Burnett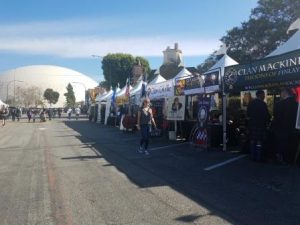 Clan Row
On both Saturday and Sunday at 11:00am there was a procession with a platter of Haggis and a bottle of scotch, preceded by a piper, to tent where the Burns Ode was recited and haggis and scotch served until exhausted.
There were cannon competitions which were very interesting but very loud. There were also plenty of athletic competitions alongside the ship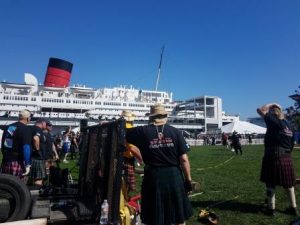 Our Scottish dancer danced the JLK McKensie Scottish dance along with Aislynn Madden, her friend. This was for The American Cancer Society fundraiser at the Dunedin Community Center on February 9. Pat and I attended and almost $1800 was raised.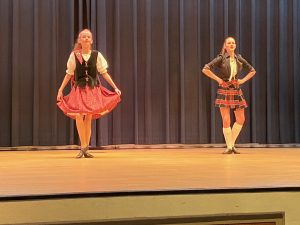 Please note the forthcoming games through to the first week in June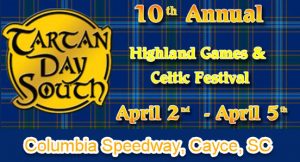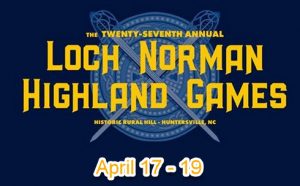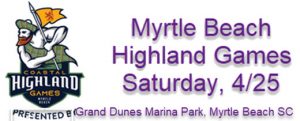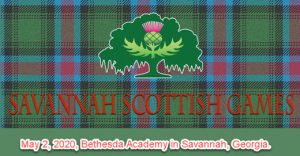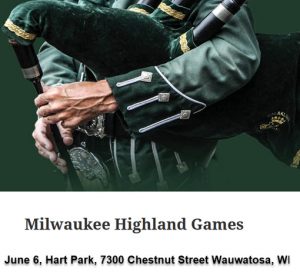 Burnett Chapel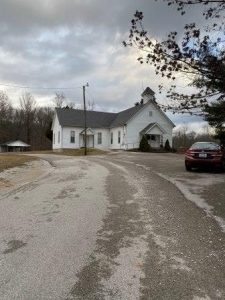 The Burnett Chapel that you referenced has an annual reunion at the church.  I have been going there for the last 5 years. It was built in 1898 and the first sermon was preached by a Bishop Burnett.  It is where Leland's family resided and he has recently moved back after his marriage.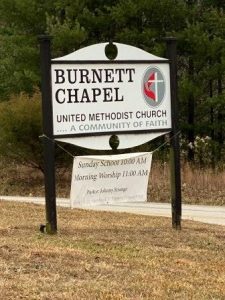 From Dr Neil Stewart McLeod
Barry Burnett recently sent to me this very moving poem written by his dear friend Dr Neil Stewart McLeod. He is a poet laureate in Los Angeles and superb dentist "to the stars".
While accepting that it may be addressed to McLeods,, I think that it will be enjoyed by all Scots. More may follow in future Banners.
Dedication
To all my Scottish friends I lift a glass,
To you, who've kept alive in song and rhyme
The memory of our ancient heroes past,
Across dark and misty moors of time.
To you who know and tell this simple truth
And show it where you live both near and far,
It is the tales we tell about ourselves
That carves the myth and makes us who we are.
So let us drink a toast to Scotland fair
Let us recall its sorrow and its solace,
And let us lift our glasses in the air
To all our kin, to you, to Bruce and Wallace.
And to the clan I love whose name I bear,
My parents, and my sisters and my brothers,
I'd rather be a man in your eyes there
Than be a king in any of the others.
A parody on Randall Wallace's poem