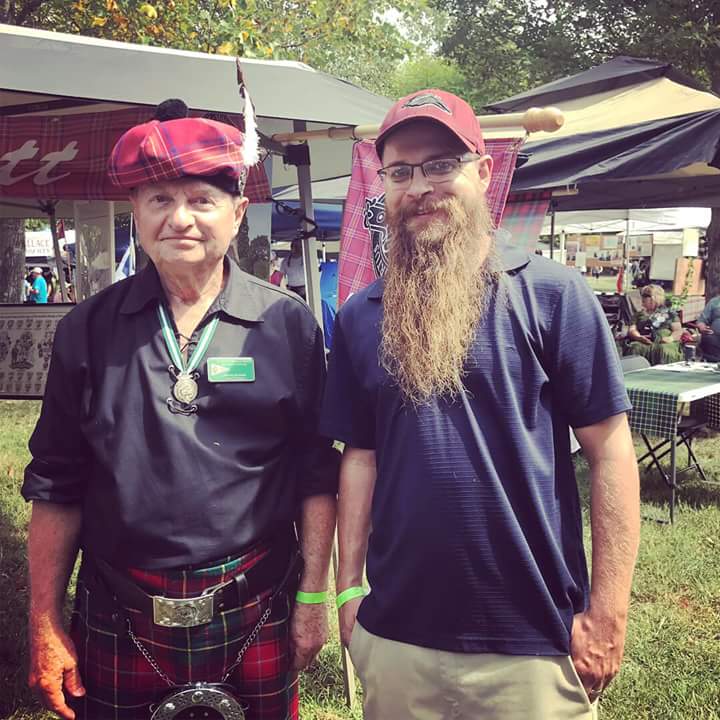 Highland Games – dates for your diary
 Reports and pictures from recent Highland Games

"May we Burnetts show our support for the victims of Hurricane Florence by attending the Charleston Highland Games"
Terry Burnett will be our representative for the first time at the Charleston Scottish Games in South Carolina. [ as far as we are aware the Charleston Games will still be held despite hurricane Florence and the massive flooding! ]
The Games will be held on Saturday, November 3, 2018 at the Boone Hall Plantation, the oldest working plantation in the U.S. See: < http://www.charlestonscots.org/ssoc-home.html>

Tucson Highland Games November 2nd – 4th
John M Burnett will be the Convenor at the Games,
<http://tucsoncelticfestival.org/>

Seaside Games. November 9th – 11th
Ventura County Fairgrounds, Ventura, California
Jacky Daugherty will represent the House of Burnett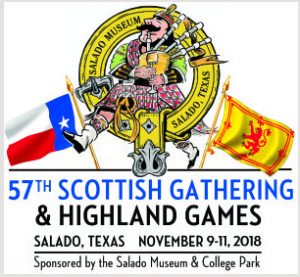 Salado, Texas Highland Games, November 9 -11
Joan Rogerson and Elma Ash are the Convenors at these Games for the House of Burnett
See: <https://saladomuseum.org/scottish-gathering-and-highland-games/>

Central Virginia Celtic Festival October 27th – 28th
Tana Moore will be at these Games
See: http://vacelticfestival.com/
House of Burnett at Highland Games
Reports and Photographs
Jim Burnette at Middle Tennessee
and
Maxine Coats at Oklahoma
Middle Tennessee Highland Games.
Lt. James Burnette hosted a tent at the Middle Tennessee Highland Games at the Hermitage, home of General Andrew Jackson on September 8th.  This is the fourth year of the games and 41 clans were there. Approximately 7000 people attended.
Several people with Burnett ancestry were there and 5 new members are joining the House of Burnett.
A great time was enjoyed by all and the President of the Games, Howard Kittell had a grandmother that was a Burnett.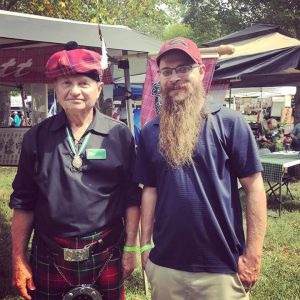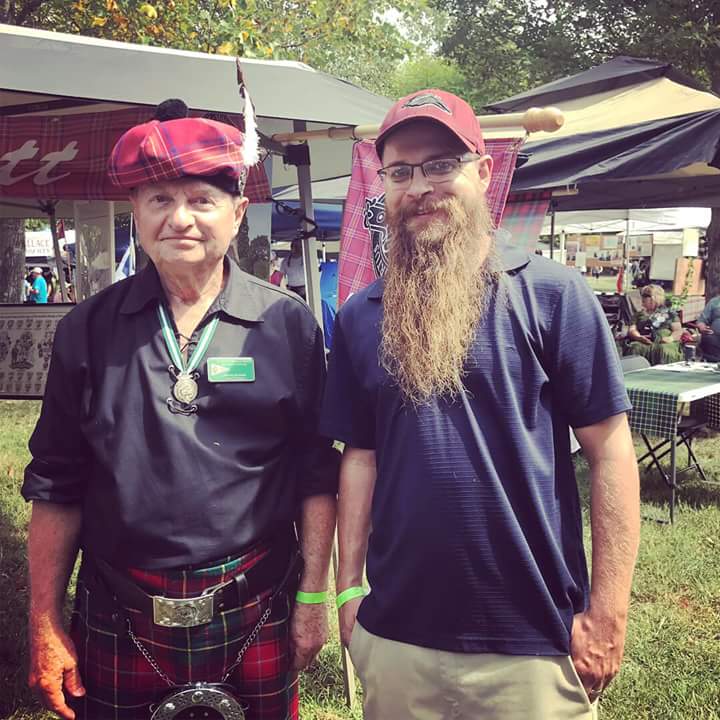 Trenton Thorne's Grandfather was a Burnett.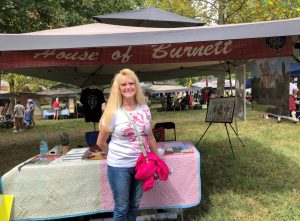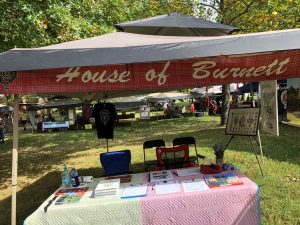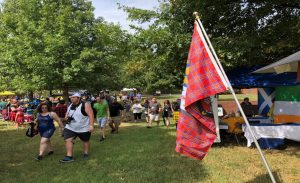 2018 Oklahoma Highland Games September 14th – 16th
Thanks to Maxine Coats for these pictures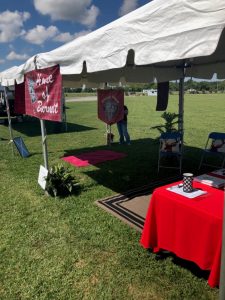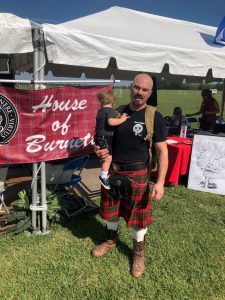 Benjamin Burnett
Sloan, Jude,Pierce,Jo Ann Burnett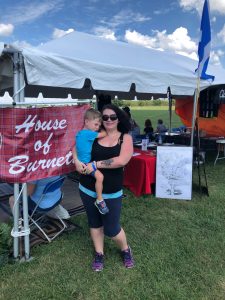 Brianna and Logan Burnett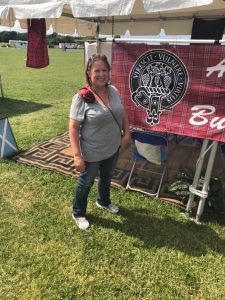 Edie Burnett Purcell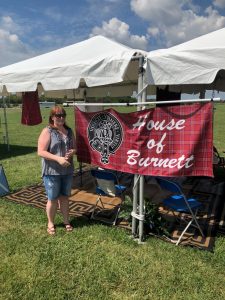 Elizabeth Worthan.