Forthcoming and recent events
Central Florida, Charleston and Tucson
Holly Kafura will be the Convenor for the Central Florida Highland Games to be held January 19th – 20th 2019. She will be pleased for the attendance and support of Burnetts in the area.
The Charleston, South Carolina, Highland Games were held on November 3 on the grounds of the of Boone Hall Plantation.
Terry Burnett was the Convenor for the Charleston Games.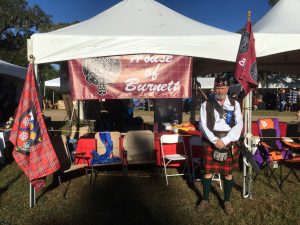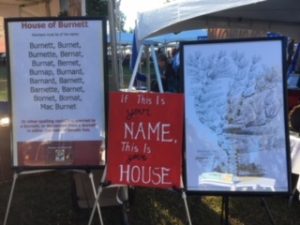 Signage outside Burnett tent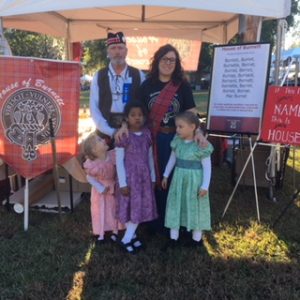 Terry Burnett and daughter Anna Burnett Shumpert with her daughters Layla, London and Annabelle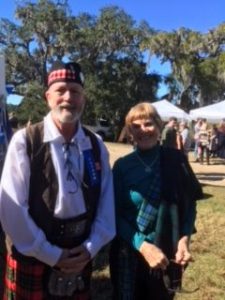 Terry Burnett and Brenda Larson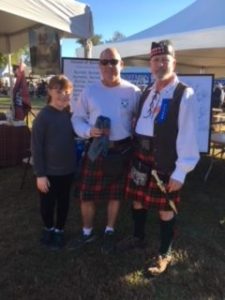 Terry Burnett and Dana Burnett and son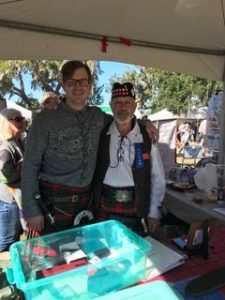 Terry and son Knox Burnet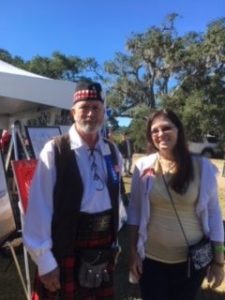 Terry Burnett and Michelle McGandy
Tucson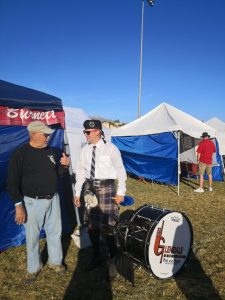 At the Tucson Celtic Festival and Highland Games held 11/3 – 4, 2018 is John Burnett, the Convenor for the Tucson Games, and Stone Barnard, drummer for the Glendale Pipes and Drum