Burnett of Criggie. The "Tutor of Leys"
and
Ecclesgreig House Montrose
Robert Burnett, son of James Burnett of Craigmyle, younger brother of Sir Thomas Burnett of Leys, the 1st Baronet, was an astute businessman who provided assistance to various members of the family in the seventeenth century. Interfamily marriages increased his involvement in Burnett affairs. Known as the "Tutor of Leys", he was variously styled as Burnett of Muchalls, of Elrick, of Colpy, of Cowtown and of Criggie.
Criggie House has been added to and is now known as Ecclesgreig House
Although I had been there many years ago, I was given a tour of the ruined house by the current owner, Gavin Farquhar a scion of an old Aberdeen banking family. He has set about the formidable task of restoring the building. When I was there many years ago, it housed the farm grain drier.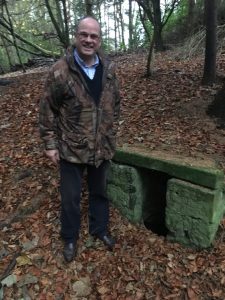 Although most of the house was relatively recently built, a part of it is the former Criggie  House, the 17th century home of the Tutor.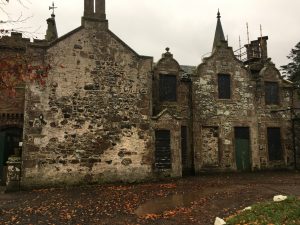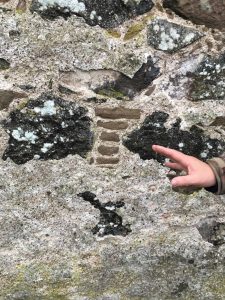 One small point of interest is a fine example of an economical method of construction and known as Cherry-cocking. The is the use of several small stones to fill in between larger ones thereby saving cutting another stone to fill the gap…..Frugal Burnetts!
For more information on the Tutor of Leys, see The Holly and the Horn